Analysts: Apple May Price Itself Out of Emerging Markets and 3 Other Research Notes to Explore
Apple (NASDAQ:AAPL): JMP Securities thinks that Apple's new iPhone 5C is too expensive to inspire confidence that it will drive strong demand in emerging markets. Apple's margins may also be pressured by the increasing complexity of its phones, according to the firm, which reiterates a Market Perform rating on the stock.

Sears Holdings (NASDAQ:SHLD): Credit Suisse questions a bullish report that has driven Sears shares higher on a short squeeze. The analyst says "bullish dreamers" reach higher and higher on real estate and segment values as the business deteriorates. The analyst added that Sears is set to report the worst Ebitda year since its combination with Kmart, and will have a cash shortfall of $8 per share. Shares are Underperform rated with a $20 price target.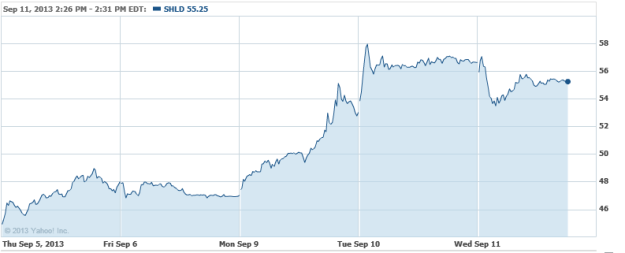 Salesforce.com (NYSE:CRM): Cowen believes that investors of Salesforce.com may be giving the new management team too much credit despite a low return on invested capital. The firm thinks investors should pay more attention to competition and sees new products introduced as a high sales hurdle. Cowen maintains its Underperform rating and $29 price target on the shares.

Altria Group (NYSE:MO): After meeting with Altria's management, Wells Fargo is enthusiastic about the company's near-term and longer-term outlook. The firm thinks the company could perform better in the e-cig market than it previously believed. On another front, after speaking with retailers, Wells expects Altria's new Marlboro NXT product to gain additional market share this quarter. The firm keeps an Outperform rating on the shares.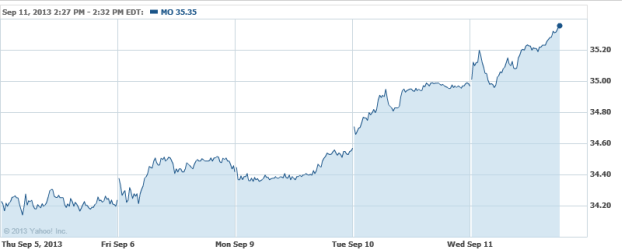 Don't Miss: Apple: iPhone 5S Set a New Precedent with This Technology.