Analysts: Apple Sales Dropped After Adjustments and 3 More Research Notes to Check Out
Apple (NASDAQ:AAPL): Citigroup points out that despite better-than-expected iPhone shipments in the third quarter, Apple's iPad, iPod, and Mac sales all declined year-over-year after adjusting for inventories. The firm notes that based on guidance, Apple's gross margin is expected to decline for the sixth quarter in a row in the fourth quarter, and keeps a Neutral rating on Apple with a $430 price target following the company's quarterly results.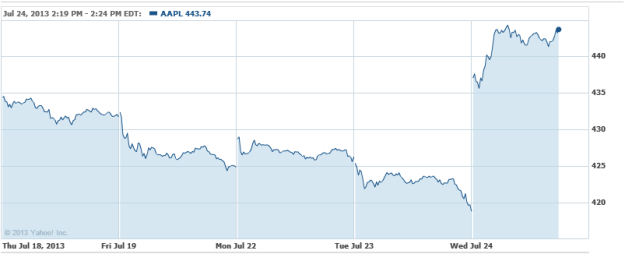 Carlisle (NYSE:CSL): SunTrust has upgraded Carlisle to Buy from Neutral following the second-quarter report, as the firm believes that core long-term growth is intact. The price target is set at $78.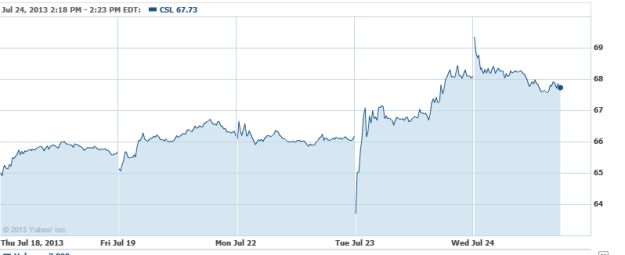 Catamaran (NASDAQ:CTRX): Credit Suisse said that investor sentiment on Catamaran has become more bearish regarding slowing momentum, though the firm expects results and the upcoming selling season to surprise reduced expectations, and believes the company is well positioned to execute on its M&A pipeline. It reiterates its Outperform rating and $64 price target.

Edwards Lifesciences (NYSE:EW): Wells Fargo believes that investors are undervaluing the market potential of Edwards's MitraClip, the company's IP, and the addition of Japan as a market for the company's Sapien XT. The firm has an Outperform rating on the stock.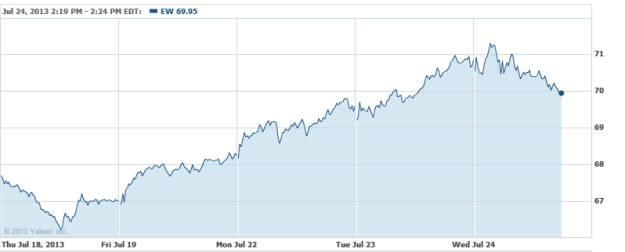 Don't Miss: Is Apple Falling Behind Its Rivals in China?