Analysts: Apple Still Leads the Tablet Pack and 3 More Research Notes to Look Over
Apple Inc. (NASDAQ:AAPL): R.W. Baird's most recent tablet survey shows that Apple still leads in tablet sales and sees a strong holiday demand for its iPad lineup. The firm also pointed out a strong share or respondents looking for both Google and Amazon.com tablets, and that cellular connectivity overall is on the upswing.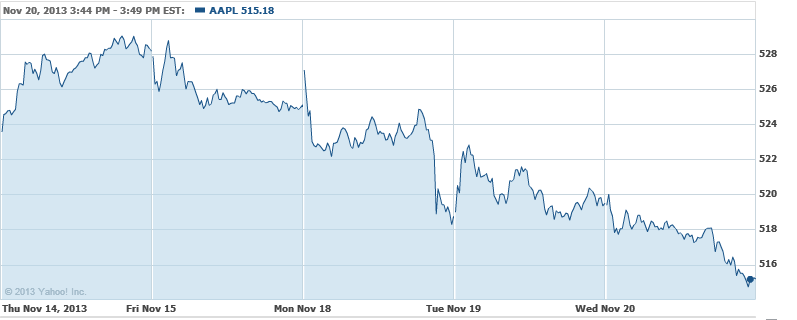 Salesforce.com (NYSE:CRM): Following Salesforce.com's conference, Pacific Crest is more confident that the company can reach its 30 percent year-over-year growth target and thinks that the company's platform business and marketing cloud operations can each generate $1 billion in annual revenue in the future. It keeps an Outperform rating on the stock.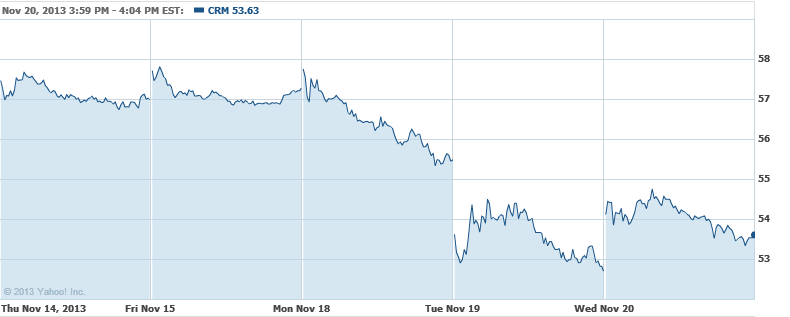 Palo Alto Networks (NYSE:PANW): Pacific Crest believes that Palo Alto's underlying fundamentals remain strong, while its growth potential is not reflected in the shares. The firm thinks that the stock offers a compelling opportunity at current levels, and it recommends buying the shares.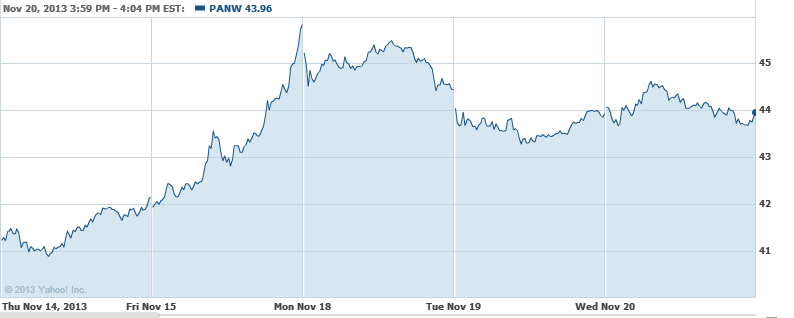 Consolidated Edison (NYSE:ED): Argus has downgraded Consolidated Edison to Hold and lowered its estimates, based on valuation concerns and expectations for an unfavorable rate case decisions from the New York Public Service Commission.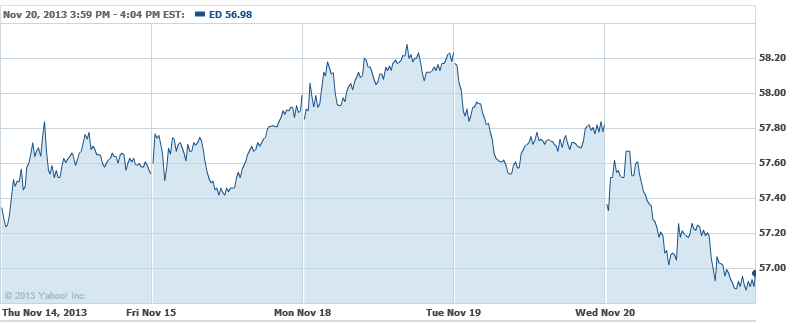 Don't Miss: Apple TV Gets Content from PBS and Yahoo.