Analysts: Apple Will Be Hurt by Slow Sales and 4 New Opinions Investors Must Know About
Apple Inc. (NASDAQ:AAPL): According to Pacific Crest, it is possible that Apple will report weaker than expected Q2 and Q3 results because of lower iPad and iPhone sales. The firm reduced its large format iPad unit estimates and has a $425-$520 price target on the shares. Pacific Crest believes that Apple's growth prospects are modest, and it keeps its Sector Perform rating on the st0ck.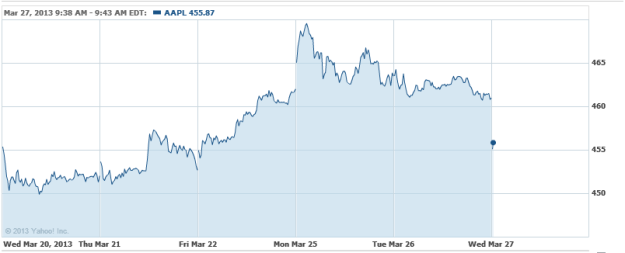 Ariad Pharmaceuticals Inc. (NASDAQ:ARIA): After its spoke with ARIAD's CEO, BMO Capital claims that he was confident in regards to the launch of the company's ICLUSIG leukemia drug, and the breadth of its use. The firm is convinced that the company has good visibility on the launch, and it keeps its Outperform rating on the stock.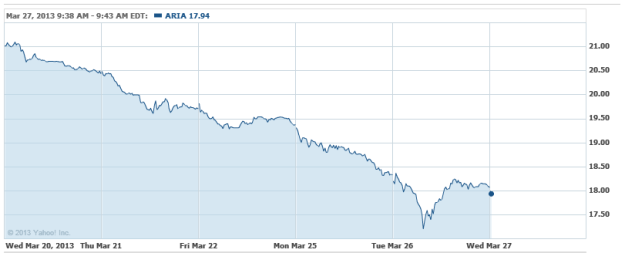 BlackBerry (NASDAQ:BBRY): Bernstein thinks that Americans' interest in the launch of BlackBerry's new device has slowed, increasing "to decent levels." The firm stated that the U.S. made up less than 20 percent of BlackBerry's revenue during Q4, but it expects to see a decent B10 launch and positive shipment momentum in the next few months. Bernstein reiterates its Outperform rating and a $22 on the stock.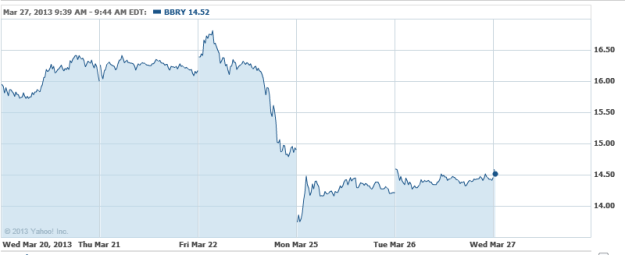 BE Aerospace Inc. (NASDAQ:BEAV): The company's estimates have been increased by UBS due to the upcoming SFE ramp and modest debt reductions. The firm gives the shares a Buy rating.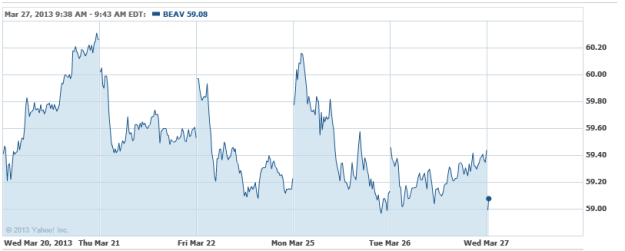 Broadcom Corp. (NASDAQ:BRCM): BMO Capital views Broadcom's LTE solution, which the company intends to launch next year, as placing the company in a good position to emerge as a top alternative supplier of LTE modems during 2014 to the high- to midtier smartphone segment. The firm believes that there is a "strong likelihood" that the company will obtain design wins for the product this year, and BMO Capital believes that the company could add 21c-28c in EPs in 2014. The firm reiterates its Outperform rating on the shares.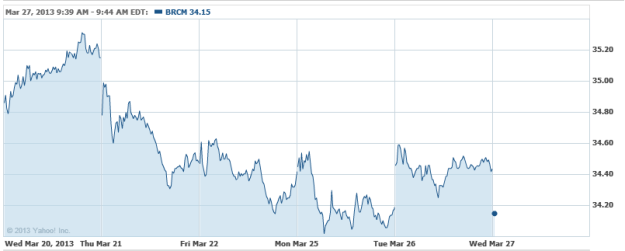 Don't Miss: Apple's iTV Only Held Back By Screen Production.