Analysts: Apple's Large-Screen iPhone May Be Here Soon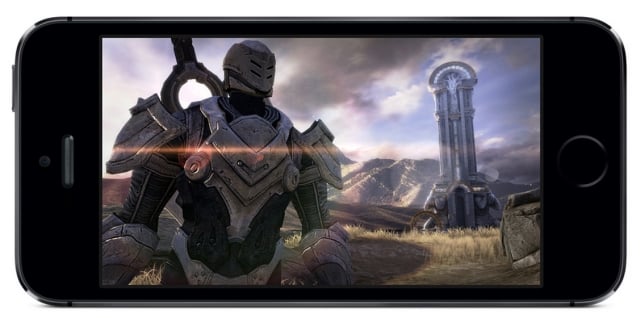 A growing consumer preference for larger smartphone screens will likely push Apple (NASDAQ:AAPL) into releasing a large-screen iPhone soon, reports MarketWatch. Although some Apple users have been waiting for an iPhone "phablet" ever since rival Samsung (SSNLF.PK) first introduced its line of large-screen Galaxy Note devices, the trend towards larger screens on mobile devices has since become even more widespread.
Several tech commentators have noted that the trend is especially strong in Asia, where Apple is keen to expand its market share. "The real reason is Asia," said Cantor Fitzgerald analyst Brian White via MarketWatch. "What's happening over there is consumers prefer 4-inch to 5-inch screens. So Apple missed out on some market share opportunities. In the last 18 months, the trend of these 4-inch to over 5-inch screen sizes in smartphones has really accelerated."
In a recent note to investors obtained by MarketWatch, Piper Jaffray analysts Gene Munster and Douglas J. Clinton noted that Apple may be failing to attract a certain market segment due to its lack of a large-screen iPhone. "We believe that screen size is one of the top two factors in consumers opting for Android devices over an Apple device in the U.S.," wrote the analysts.
Other industry watchers cited the importance of "screen estate" for mobile advertising. Larger screens make it easier for advertisers to deliver more effective ads without lowering the overall quality of the online mobile user experience. "[I]t only makes sense that Apple and other mobile manufacturers would develop or evolve their devices for both better and easier consumption by consumers and improved ad serving/targeting by advertisers," Jon Baron, chief executive of TagMan told MarketWatch.
On the other hand, Apple has vested interest in maintaining the high quality of its premium ecosystem and is not likely to reengineer its devices just to create more space for advertisers. "Apple has always been about solving consumer needs," Vivaldi Partners executive Philip Ryan told MarketWatch. "So they would only provide a larger screen if they think consumers actually want a larger screen."
The consumer demand for smartphones with larger screens may have already pushed Apple to develop a large-screen iPhone. Several different rumors about an upcoming large-screen iPhone have been reported over the last few months. The Wall Street Journal reported in September that Apple was testing screen sizes that ranged from 4.8 inches to 6 inches, while China's Ctech website reported last month that Apple had built a 4.9-inch "iPhone 6" prototype. Other analysts, such as NPD DisplaySearch's David Hsieh, believe that Apple will release two different sizes of large-screen iPhones.
Follow Nathanael on Twitter (@ArnoldEtan_WSCS)
Don't Miss: Apple's iPhone Featured in Preorder Offer by China Mobile.