Analysts: Apple's Long-Term Outlook Is Nothing Special and 2 Other Notes To Read
Apple (NASDAQ:AAPL): Pacific Crest says that Apple's medium-term risk/reward ratio seems favorable, and that the Q2 and Q3 results will meet the buyside expectations. Such results could push the stock higher the firm says, but Apple's longer-term outlook remains uninspiring. Pacific Crest keeps a Sector Perform rating on the shares.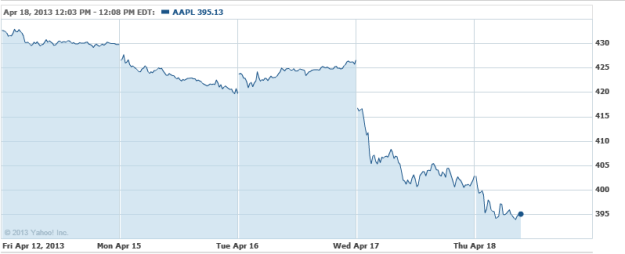 Theravance (NASDAQ:THRX): Stifel is confident that the FDA will approve Thereavance's COPD drug Breo, a certain boon for the company. It also expects speculation over a Theravance takeover to increase, and has accordingly raised its target from $37 to $44, with a Buy rating.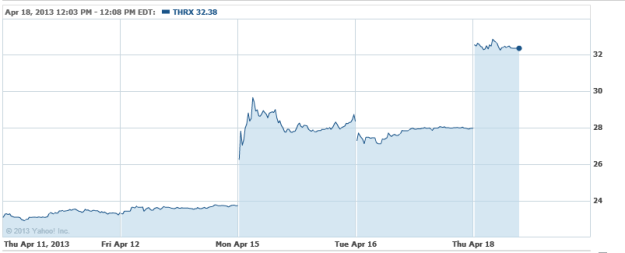 Ironwood (NASDAQ:IRWD): Cantor is not expecting Ironwood to meet its Q1 expectations, and that the company's need for capital will become more apparent following the results. Tolerability for Ironwood's Linzess drug is a problem, says Cantor, which maintains a Sell rating on its shares.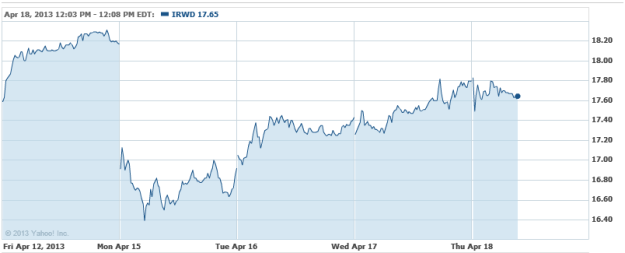 Don't Miss: Is Apples Full-Size iPad Shrinking?