Analysts: Apple's Q2 Will Please Investors and 2 Other Analyst Notes Worth Checking Out
Apple (NASDAQ:AAPL): Wells Fargo is nervous that Apple will miss some of the firm's Q2 projections, but that the weak guidance for June has already been accounted for by investors. The bank believes that investors' sentiment will improve following the announcement of the Q2 results, and maintained its Outperform rating on the stock.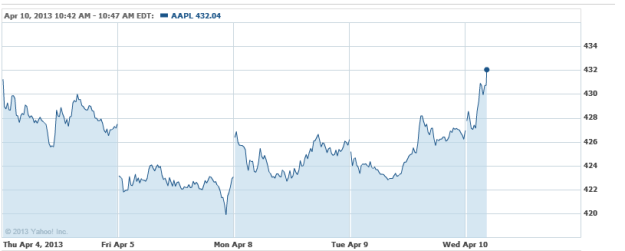 Agrium (NYSE:AGU): RBC Capital, which holds an Outperform rating on Agrium, says shares of the company should be bought on weakness from the Jana sale. The pressure from the possibility of Jana selling its stake in Agrium creates a buying opportunity, and RBC doesn't expect that the share sale will have a major impact on Agrium's stock. The firm also anticipates that Agrium will deliver strong 2013 results.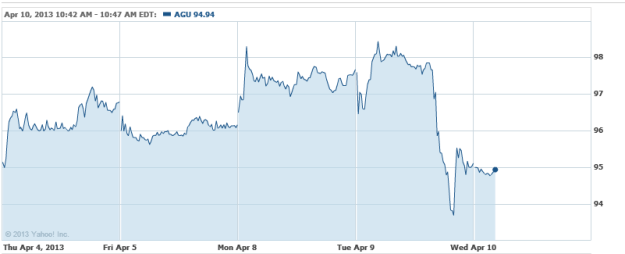 American Tower (NYSE:AMT): Stifel says that American Tower's growth outlook looks positive, following a meeting with the company's management. The company expects another strong year of solid leasing activity throughout its portfolio, and Stifel continues to expect the wave to maintain for tower operators amid buzzing LTE upgrade activity. The firm has a Buy rating and an $85 price target for the company.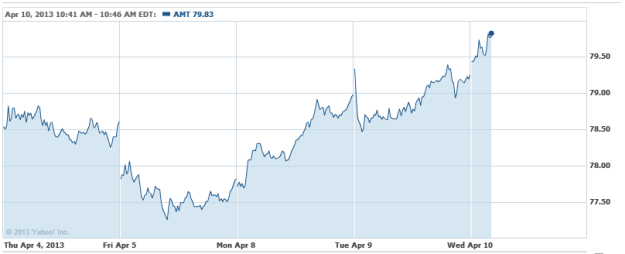 Don't Miss: Here's Why Apple Pulled This Discovery Service From The App Store.