Analysts Give Best Guesses on China Mobile's Subsidies for Apple's iPhone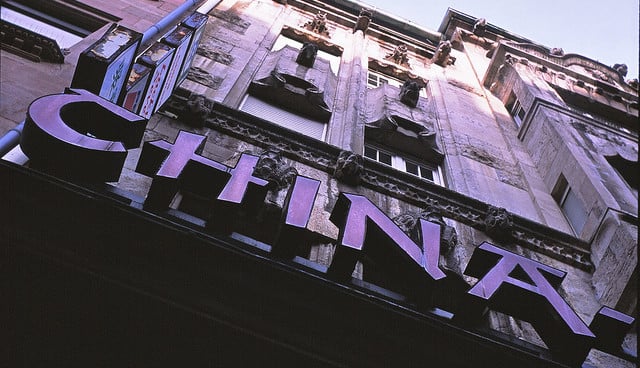 Now that Apple's (NASDAQ:AAPL) long-rumored distribution deal with China Mobile (NYSE:CHL) has finally been confirmed, industry analysts are attempting to nail down the financial specifics of the partnership. Today, several analysts offered their widely varying estimates on how much China Mobile will spend subsidizing Apple's iPhone 5S and iPhone 5C.
In a note to investors obtained by Barron's, Wedge Partners' analysts Jun Zhang and Brian Blair predicted that, "China Mobile will sell approximately 16 mln iPhone units in calendar 2014, including 6 mln unsubsidized, unlocked iPhone 5s/5c units." Based on this relatively low sales estimate, the analysts predicted that the carrier would spend about $5.27 billion on subsidies in 2014. They also noted that China Mobile's subsidies will likely be higher than the subsidies offered by rival carrier China Unicom (NYSE:CHU), but lower than those offered by China Telecom (NYSE:CHA).
On the other hand, Jefferies analyst Cynthia Meng believes that China Mobile will see a significant increase in its subsidy expenditure. "We are currently modeling 12 mn units of iPhone 5s and 5c sold through China Mobile channels, and handset subsidies of RMB42.4bn (including iPhone related subsidies) in FY14," wrote Meng via Barron's. As noted by Barron's, 42.4 billion Renminbi is approximately $6.92 billion.
Citigroup's Asia tech team took a more optimistic perspective on China Mobile's iPhone-related subsidy expenses. According to the Citigroup analysts, China Mobile should be able to shift some of the subsidy burden onto third party sellers.
"We estimate CM will have less than $1.65 billion handset subsidies for iPhone in FY14 with close to 10m unit iPhone sales, and over 50 percent through 3rd channels without subsidies," wrote the Citigroup analyst in a note obtained by Barron's. "We estimate CM will have $5.44 billion handset subsidies in FY14, up from $4.39 billion in FY13." The Citigroup analysts also predicted that China Mobile's subsidies will be less than those offered by China Unicom and China Telecom.
Although these analysts have come to widely varying conclusions about the number of iPhone sales that China Mobile will add and the amount of subsidies that will be provided, most analysts agree that Apple will see a significant increase in market share from its partnership with the world's largest carrier. The sales and subsidy estimates will likely continue to evolve as more information becomes available. According to Apple's press release, the iPhone 5S and iPhone 5C will be available for pre-registration through China Mobile's website beginning on December 25, followed by in-store availability on January 17.
Follow Nathanael on Twitter (@ArnoldEtan_WSCS)
More from Wall St. Cheat Sheet: