Analysts: Netflix Should Adopt Amazon's Model for Expansion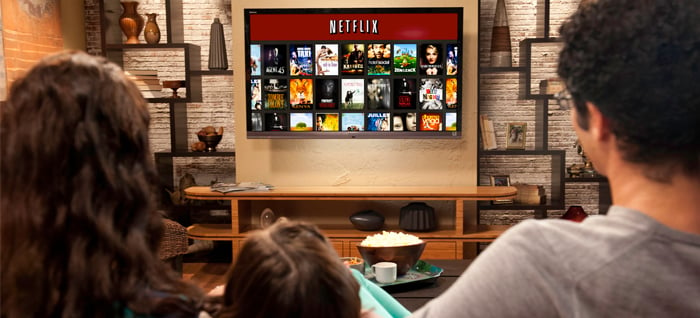 Netflix Inc. (NASDAQ:NFLX) has achieved the best performance on the Standard & Poor's 500-stock index, with its stock jumping a whopping 178 percent. However, according to analysts, the online video-streaming and DVD-rental company needs to adopt a model more like that of Amazon.com (NASDAQ:AMZN) than HBO if it wants to maintain positive momentum.
In a report by the Wall Street Journal, analysts suggested that building a formidable subscriber base, rather than raising the company's margins, should be a more immediate concern for Netflix. The company's paid domestic streaming subscriber base has increased to nearly 28 million, from 25.5 million at the start of 2013, and 22 million a year before. This puts it just below Time Warner's (NASDAQ:TWX) HBO.
Meanwhile, Netflix's domestic streaming margin on the basis of contribution profit, revenue less cost of sales and marketing, was 20.6 percent in the first quarter, up strongly from 14.3 percent a year earlier. According to analysts, expanding margins may represent a risk for Netflix.
When Netflix announces its second-quarter 2013 financial results and business outlook on its investor relations on July 22, investors will most likely be focused on how many subscribers the company added, which is sure to incur extra expenditure.
For investors, having more users with subscriptions will enable Netflix to more effectively spread out the costs of buying and creating new content. The company's current rise in the market will also allow it to comfortably justify raising its subscriber fees.
Netflix said in April that it plans to increase content and marketing costs at a slightly slower pace than revenue, and will continue targeting about a one percentage point margin improvement per quarter in the U.S. According to data, Netflix's domestic streaming margins have actually expanded faster than that, by an average of 1.6 percentage points in each of the past four quarters.
In a business outlook posted on Netflix's website in April, Chief Executive Reed Hastings wrote: "We don't and can't compete on breadth with Comcast (NASDAQ:CMCSA), Sky, Amazon, Apple (NASDAQ:AAPL), Microsoft (NASDAQ:MSFT), or Google (NASDAQ:GOOG). We have to be a focused, passion brand. Starbucks, (NASDAQ:SBUX) not 7-Eleven. Southwest, not United. HBO, not Dish (NASDAQ:DISH)."'
However, analysts are concerned that adopting a too HBO-like approach could limit Netflix's potential audience. According to Sanford C. Bernstein, HBO has held fairly steady at about 29 million domestic subscribers. Netflix aims for two to three times that.
Analyst estimates for Netflix's potential subscriber base are more conservative, ranging from 43 million to about 52 million subscribers.
But even 43 million represents 66 percent of Netflix's future addressable market in the U.S., more than twice HBO's penetration. Usually, a firm's goal is to focus on profits over growth. However, in order to stay a cut above its rivals, Netflix needs to focus on expanding its scale. The Wall Street Journal's report summed it up well with its analogy: "It needs to be a multiplex, not an art-house cinema."