Analysts Take a Bite Out of Apple Before Earnings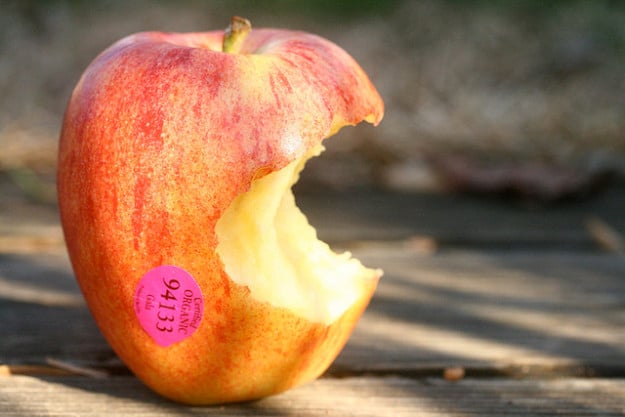 Apple (NASDAQ:AAPL) will report earnings after the bell on Tuesday, July 23, and analysts seem eager to downwardly revise their earnings and sales estimates. Misses from other big-name tech companies like Samsung (SSNLF.PK), BlackBerry (NASDAQ:BBRY), and HTC have helped drive estimates down over the past few weeks, and the consensus seems to be that the company and the stock are simply slogging it through the dog days of summer, heading for greener pastures in the second half of the year.
Weighing in a day before the earnings, Topeka Capital analyst Brian White lowered his third quarter revenue projection from $36.52 billion to $35.28 billion. This is slightly ahead of the average analyst estimate at $35.09 billion, and at the upper end of Apple's guidance of a range between $33.5 and $35.5 billion. White lowered his earnings projection from $7.45 to $7.37 per share, also above the average analyst estimate of $7.31 per share.
"We are reducing our projections ahead of the print to reflect demand trends across Apple's portfolio and the timing of new product launches," White commented in a July 22 note.
"However," White continued, "we believe it would be shortsighted for investors to place too much weight on near-term results as we believe a major new product cycle is in the works over the next 12-18 months."
White indicated that he expects to see a lower-priced iPhone and the iPhone 5S launch sometime in the fourth quarter of fiscal 2013 — that is, the current quarter. The timing of these launches has helped reduced current-quarter iPhone sales estimates. White is projecting 28 million unit sales, down 25 percent from 37.4 million in the second quarter, and only slightly higher than the 26 million sold in the year-ago period.
Low year-over-year sales growth for iPhones is hardly surprising. While the device accounts for the lion's share of Apple's hardware sales, sales growth has slowed considerably over the past few quarters. Other products like the iPad have taken over the "growth" category. However, White still reduced his iPad sales forecast from 15.9 to 14.5 million units, as well as his Mac sales forecast from 4.2 to 3.8 million units.

Don't Miss: Analyst: Chipmaker Guidance a Good Sign for Apple's iPhone Launch.