Angry BlackBerry Investors Are Ready to Pop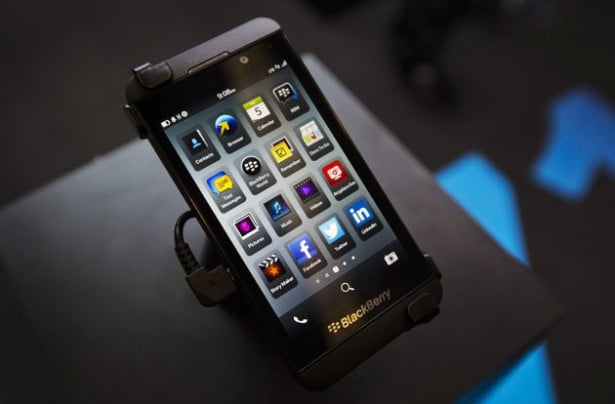 BlackBerry (NASDAQ:BBRY) is likely to face some harsh words from shareholders at its annual meeting Tuesday after posting disappointing quarterly results last week that fell below analysts' already modest expectations for the smartphone maker.
Those results, which showed BlackBerry did not sell close to the number of its new line of phones that it needed, caused shares to plummet. BlackBerry has been facing harsh competition from industry leaders Apple (NASDAQ:AAPL) and Samsung (SSNLF.PK) in addition to Google's (NASDAQ:GOOG) popular Android operating system. BlackBerry also competes against Microsoft (NASDAQ:MSFT) for the No. 3 spot.
CEO Thorsten Heins said to CNBC that the company is restructuring and just needs more time to pull together a model that would be capable of competing in the heavily saturated smartphone market. While Heins has insisted that the company will not split up and can make a comeback if given some time, many investors are pressuring the company's board to look at the option of selling.
Some are calling for the company to be sold either as a whole or in parts. The Ottawa-based smartphone maker would have to undergo a review by the Canadian government if it were to sell, but considering its low prospects for improvement, the government would likely approve a foreign takeover, some shareholders said.
BlackBerry is banking on its new phone models including the Q10 and the Q5 to gain back some of its market share. The Q5 is a less expensive version of the new Q10 that is being used to target emerging markets, which have complained about a lack of less expensive smartphone models. But BlackBerry hasn't been doing the best job of growing its opportunities in those markets. Recently, the Indonesian government issued sanctions against the company for repeated network failures in the country.
While most are feeling pessimistic about BlackBerry's chances of success, at least one analyst has hopes for the company, saying that more time is needed to see how BlackBerry performs in emerging markets before writing the smartphone maker off completely.
Don't Miss: How is Apple Growing Faster than Google in the U.S.?
Follow Jacqueline on Twitter @Jacqui_WSCS