Another BlackBerry Fail: Leak Causes Delay of App Release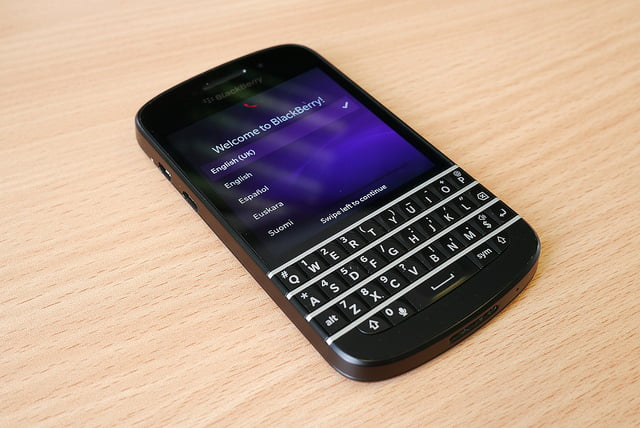 BlackBerry (NASDAQ:BBRY) is pushing back the release of its BlackBerry Messenger app for Google's (NASDAQ:GOOG) Android and Apple's (NASDAQ:AAPL) iOS after a leaked version of the Android app got over a million downloads over last weekend.
BlackBerry head of BBM Andrew Blocking said in a blog post, "We attempted to address the problems caused by the unreleased version throughout the day on Saturday, but as active users of the unreleased app neared a million — and accelerated — it became clear that the only way to address the issue was to pause the rollout for both Android and iPhone." He went on to say that, "I do not anticipate launching this week."
The app allows users to engage in one-on-one texts, group texts, and video chats across different smartphone operating systems. It also can give up to 30 users to the ability to share their calendars, photos, and other content through BlackBerry Groups, according to Fierce Wireless. The delayed app release is yet another misstep for the failing smartphone pioneer. It was announced on Monday, September 23 that BlackBerry is being taken private by its biggest shareholder, Fairfax Financial Holdings. Fairfax is only paying $4.7 billion for the company, which Bloomberg reported is the cheapest valuation of any take over of a North American technology or telecom company ever.
It had been rumored that Fairfax would be the one to take BlackBerry private. Fairfax is BlackBerry's biggest shareholder with a ten percent stake and after BlackBerry announced that it would be pursuing "strategic alternatives" before markets opened on August 12, Fairfax Chief Executive Officer Prem Watsa announced that he was stepping down from BlackBerry's board due to a potential conflict of interest.
According to this Bloomberg report, Fairfax needs to find a partner that has experience with turning struggling companies around. Since Prem Watsa "has a mixed track record" when it comes to technology companies, finding a partner to help Fairfax manage BlackBerry is the crucial next step that needs to be taken.
The delayed BBM app release is yet another misstep for BlackBerry, adding to the mounting challenges Watsa and Fairfax will face in the attempt to turn the company around.
Follow Jacqueline on Twitter @Jacqui_WSCS
Don't Miss: Analyst: Apple's Sales Numbers Prove Customers Love iPhone 5C.