Another Boeing Crash, Netflix Subscription Numbers Disappoint: Morning Buzzers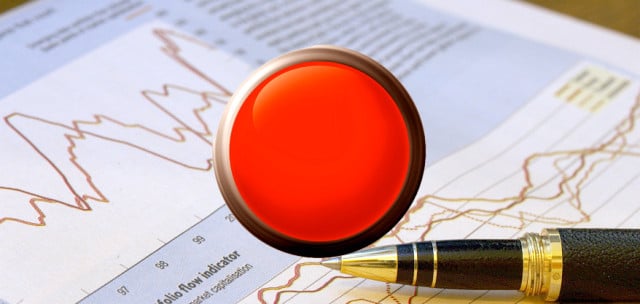 U.S. stock futures rose Tuesday morning, buoyed by positive earnings results from Dow members Travelers Cos. Inc. (NYSE:TRV) and DuPont Co. (NYSE:DD) The S&P 500 has been able to maintain a record high despite disappointing earnings from technology companies. China has implemented efforts to aid its slowing economy, saying it will make investments in social welfare and infrastructure, causing shares in Hong Kong to rise.
Futures at 8:30 a.m.: DJIA: +0.28%, S&P 500: +0.17%, NASDAQ: +0.14%
Here's your cheat sheet to the stories buzzing this morning:
Netflix (NASDAQ:NFLX) shares fell 6.05 percent in premarket trading after the company reported earnings yesterday. Despite beating analyst expectations on revenue and earnings per share, the TV streaming service only increased U.S. subscribers by 630,000. Investors had hoped that figure would be larger, especially because of Netflix's new original programming.
Boeing Co. (NYSE:BA) is facing another plane crash in the news, this time a 737 flying from Nashville that crash-landed in New York's LaGuardia airport Monday night. There are currently conflicting reports as to how many passengers and crew were injured in the landing, but all injuries appear to have been minor. The plane crashed when its front landing gear wouldn't release, causing the craft to land on its nose.
Apple Inc. (NASDAQ:AAPL) will report earnings after the bell today. Analysts are expecting profit to drop from $9.32 to $7.31 per share and for sales to remain flat. Apple fans and investors are hoping CEO Tim Cook will take the opportunity to give more information about when some new products, including the iPhone 5S, will become available.
Prudential Financial (NYSE:PRU) will appear before the Financial Stability Oversight Council today to argue that it's not a "systemically important financial institution." The group was created in the aftermath of the recession to help identify risks to the U.S. financial system. American International Group Inc. (NYSE:AIG) and General Electric (NYSE:GE) arm GE Capital were also categorized as systemically important financial institutions, but only Prudential has chosen to fight the designation.
Goldman Sachs's (NYSE:GS) elaborate scheme to raise the price of aluminum, uncovered by a New York Times investigation, will likely lead to an investigation into the aluminum operations of several major banks. The Commodity Futures Trading Commission has ordered Goldman Sachs and several other companies to retain emails and other internal documents related to their aluminum businesses, which likely signals an upcoming formal investigation.
Follow Jacqueline on Twitter @Jacqui_WSCS
Don't Miss: Are the Super Wealthy Buying Stocks Again?