Another Rival Follows Apple With a Gold Smartphone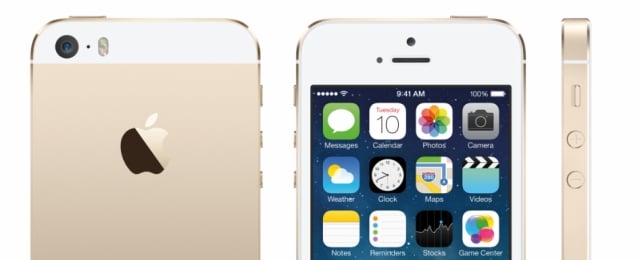 Has Apple (NASDAQ:AAPL) started a gold smartphone trend? HTC became the latest electronics manufacturer to join the gold smartphone club when it recently announced a special gold-plated version of its flagship device, reports the Wall Street Journal.
However, unlike Apple's gold-colored iPhone 5S, the gold-plated HTC One is not intended for mass production. The Taiwan-based smartphone maker has only created five of these ornate devices for the upcoming MOBO music awards ceremony that is held annually in the U.K.
"Valued at £2,750 [approximately $4,388] and with only five in existence, the limited edition Gold HTC One is the most exclusive and expensive smartphone ever created by HTC," said the company in a press release via the Wall Street Journal.
Samsung (SSNLF.PK) also has a gold-plated version of its flagship smartphone. However, Samsung's Galaxy S4 Gold edition is currently only available in certain Middle East countries for an unknown price.
Apple's gold-colored smartphone appears to be the highest-selling device among the three color options offered for the iPhone 5S and has been in short supply since it was launched on September 20. Although some industry watchers expected that this color option would mostly be popular in Asia, where it has positive connotations of wealth, various reports and online resale prices suggest that the gold-colored iPhone 5S was also extremely popular in the U.S. and other markets.
While some commentators believe that Apple may have miscalculated the demand for the gold-colored iPhone, others suspect that the supply shortage was artificially created by Apple in order to build customer excitement and generate media buzz. Here's how Apple closed out the trading week on Friday.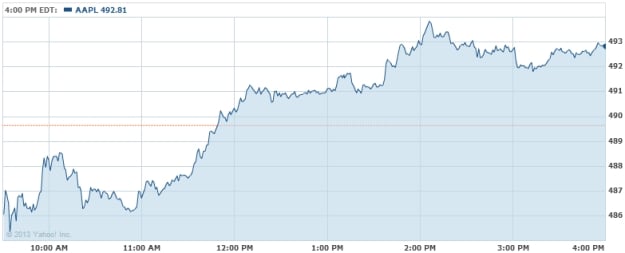 Follow Nathanael on Twitter (@ArnoldEtan_WSCS)
Don't Miss: Study: U.S. Smartphone Penetration Is at 74 Percent.