Antitrust Ruling: Apple Can't Always Win in Court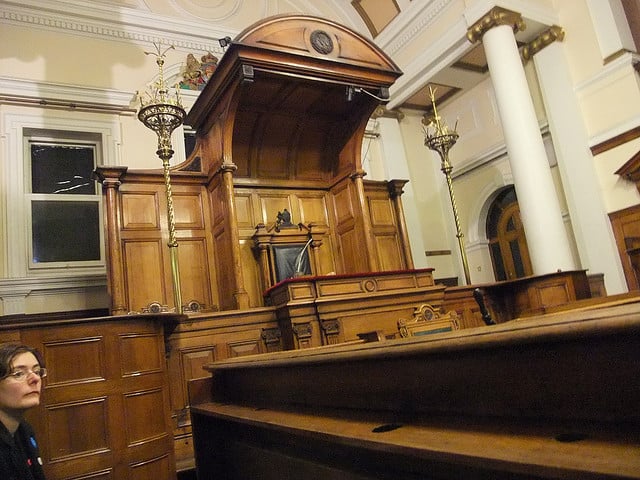 Apple's (NASDAQ:AAPL) well documented string of publicity relating to its e-book price manipulation has left the proud company in a very awkward position, having asked for a suspension of Judge Denise Cote's decision last month that found the tech giant guilty of conspiring with e-book publishers to manipulate prices. Cote won't budge.
Apple maintains its innocence, though, but nevertheless could be facing up to a five-year ban on engaging in deals with publishers. Lagardere SCA's Hachette Book Group Inc, News Corp's (NASDAQ:NWS) HarperCollins Publishers LLC, Penguin Random House LLC, CBS Corp's (NYSE:CBS) Simon & Schuster Inc, and Verlagsgruppe Georg von Holtzbrinck GmbH's Macmillan were publishers involved, all of whom together agreed to settle for $166 million. However, Apple chose not to settle and is warranting little sympathy from the Department of Justice, which is seeking some stiff penalties on the company from Judge Cote. The Justice Department is also seeking an injunction against Apple, which the company has called "draconian" and "a punitive intrusion" into its business. No such sympathy exists from the Fed, and in a letter addressing the issue, Justice Department attorney Lawrence Buterman feels the harsh response is warranted since the company elected not to settle.
In addition to a five-year ban from negotiating e-book contracts, the feds want Cote to require Apple to comply with an external compliance monitor for a period of 10 years, though Cote is electing to push the company into having its own antitrust compliance department put into place internally, showing a bit of restraint in the face of a government which is out for blood, it seems. Explaining her decision, the judge said that, "I don't want to do more than is necessary here."
She would also layout a bit of a regressive punishment for Apple's ability to negotiate contracts with no new contracts in the first two years and staggering contracts at least a year apart following suit. "This means at no one point in time will Apple be able to renegotiate with all the publisher defendants at once," she said.
Apple has since pushed to appeal Cote's ruling, fighting fiercely to maintain its innocence, looking to appeal the decision and get a suspension of the ruling in the interim. Cote has refused this request, leaving in place her decision, which will see Apple forced to end existing agreements with publishers.
Not all news has been bad news for Apple lately, though. President Obama vetoed a trade ban on Apple products by the International Trade Commission, which has subsequently banned a plethora of Samsung (SSNLF.PK) products from entering the country. The President may have legal grounds to choose not to veto the ban on Samsung, despite having done so for Apple. This makes for at least a bit of consolation as the company tries to cope with the precarious anti-trust decision going forward.
Don't Miss: Is This the iPad 5 Screen?