App Store: Why Are Apple and Amazon Still Squabbling?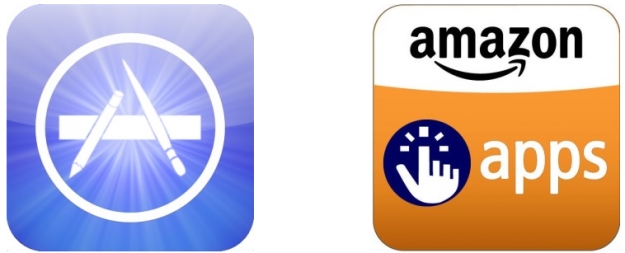 A trademark dispute between Apple (NASDAQ:AAPL) and Amazon (NASDAQ:AMZN) will go to trial after both sides failed to come to an agreement through court-ordered settlement negotiations. Apple alleges that Amazon is infringing on its trademark by using the "app store" name to sell applications that use Google's (NASDAQ:GOOG) Android operating system and is seeking a court order to stop the online retailer from using the term.
Apple started its App Store in 2008, while Amazon started its Appstore in 2011. However, Amazon contends that "app store" is a generic term that Apple cannot own as a trademark. Apple accuses Amazon of violating unfair competition laws and infringing on its trademark.
According to Bloomberg, lawyers from both sides spoke by phone on June 14 but were unable to reach a settlement. Lawyers from both companies also had a face-to-face meeting on May 1 that similarly failed to result in an agreement.
Apple and Amazon were ordered to participate in talks by a San Francisco judge in January. Apple had initially accused Amazon of false advertising, but that claim was dismissed by a court earlier this year.
As part of its defense, Amazon has noted that current CEO Tim Cook and former CEO Steve Jobs have both referred to the two application stores using the generic term "app store." The App Store has become increasingly important to Apple and the Cupertino-based company recently surpassed the 50 billion app download mark.
A trial is scheduled for August 19 and the case is Apple Inc. v. Amazon.com Inc., 11-cv-01327, U.S. District Court, Northern District of California. Here's how Apple and Amazon stock is trading today.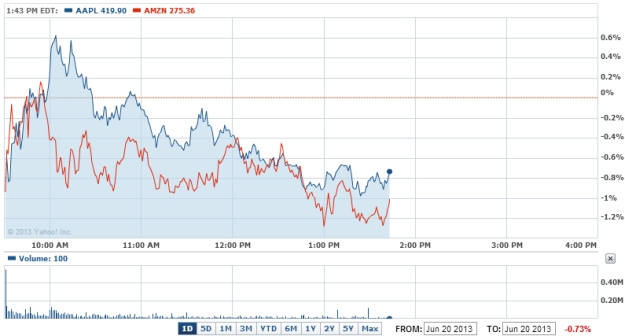 Follow Nathanael on Twitter (@ArnoldEtan_WSCS)
Don't Miss: How Bad Was Your Apple Bonds Buy? Pretty Bad.