Apple Accused by DOJ of Price Fixing and 2 More Heavily Traded Stocks to Follow
Apple (NASDAQ:AAPL): Current price $428.85
The New York Times reports that the Justice Department is claiming that Apple was "the ringmaster" in an e-book price fixing scheme, pointing to a lawsuit filed by the Department. One piece of evidence that will be used to attempt to prove the charge is an email from former Apple Chief Executive Steve Jobs to News Corp's (NASDAQ:NWSA) James Murdoch, in which Jobs allegedly implied that the firms should set specific prices for e-books, according to the NYT.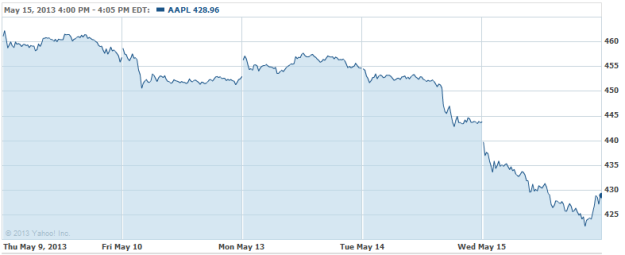 Texas Instruments (NYSE:TXN): Current price $36.81
Texas Instruments's new UL-certified SafeT software packages should help make creating functional safety consumer applications that utilize TI C200 real-time control microcontrollers easier and quicker. Further, the software in these packages is UL-certified to the UL 1998:2008 Class 1 standard, and it is in compliance with IEC 60730-1:2010 Class B. Both classes include power converters, home appliances, arc detectors, power tools, e-bikes, and many others.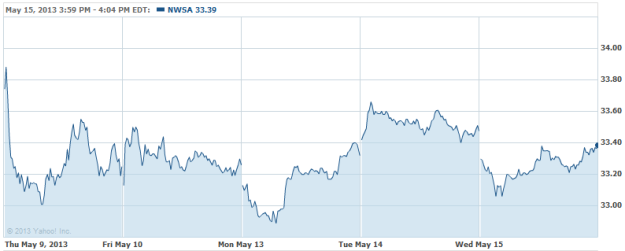 Oracle Corporation (NASDAQ:ORCL): Current price $
In a newly-made quarterly portfolio disclosure, fund manager David Tepper's Appaloosa Management revealed that a 2.4 million-share position of Oracle was eliminated altogether. Beyond that, the firm's stake in Apple fell to 540,000 shares as of March 31, from over 912,000 at the end of last year.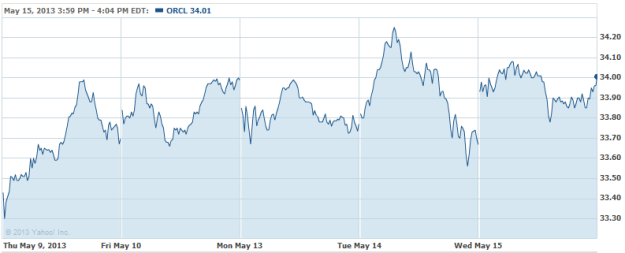 Don't Miss: Did Apple Price-Fix E-Books?