Apple, Amazon, & Google: Will These 3 Tech Giants Take on Streaming Music?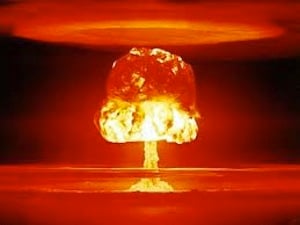 There may be a new battleground heating up between some of the tech industries big names. Amazon (NASDAQ:AMZN) could lead the charge of new entrants into the subscription music service market, but Apple (NASDAQ:AAPL) and Google (NASDAQ:GOOG) may not be far behind.
Is Apple now a once-in-a-decade buying opportunity? Click here to get your 24-page Ultimate Cheat Sheet to Apple's Stock now!
Companies like Spotify, Rdio, Pandora (NYSE:P), and Rhapsody may have more or less pioneered the music-streaming industry, with various ad-supported and subscription-based plans, but other tech giants may be about to steal their thunder.
Amazon, Google, and Apple all have the resources to set up strong music subscription services…
The contenders:
Google has a widely popular smartphone operating system that it could easily build a music-streaming app into, and it has been working to get subscription rights to use big record companies' music through Google Play and YouTube. Google has had limited success selling music through Google Play and may be hoping that subscriptions fair better as a revenue source. On the other hand, YouTube is widely used to listen to music, and Google may be able to capitalize on that wealth by adding a subscription service.
The stock market is at 5-year highs! Discover the best stocks to buy in today's market. CLICK HERE for Your Stock Investor Cheat Sheet NOW!
Apple, too, has a wide presence in the smartphone realm, and it could leverage its popularity to get consumers onto a subscription service of its own. It already does quite well with music sales through its iTunes service, and could entice a second type of consumer with a streaming service.
Amazon may have a slightly different position from Apple and Google, but it cannot be considered a weak player. A significant amount of the necessary infrastructure to launch a streaming subscription music service is already in Amazon's hands. It has an app, the Cloud Player, which already allows users to stream music from Amazon's servers to their devices after they have purchased it…
Spotify already has some 24 million active users around the world, nearly a quarter of which are paying subscribers. Some of its plans cost as much as $9.99 a month, which could give Spotify over half a billion dollars in revenue annually from subscription plans alone, not to mention ad revenue.
The stock market is at 5-year highs! Discover the best stocks to buy in today's market. CLICK HERE for Your Stock Investor Cheat Sheet NOW!
The current streaming services are already established, but Amazon, Google, and Apple carry heavily-recognized brand names that could draw subscribers in large numbers. The question is, how will they innovate and individualize their services?
Don't Miss: Analyst: Apple May Help Itself to Samsung's Pie.