Apple and Google Face EU Scrutiny Over 'Free' Kids Apps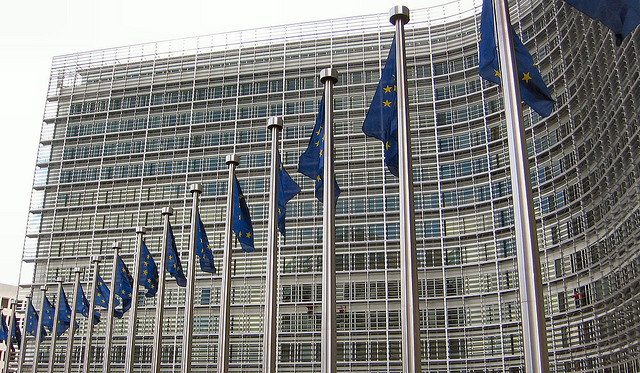 European Union regulators are raising their consumer-protection concerns with the mobile applications industry, according to a recent press release from the European Commission. The European Commission is especially concerned with mobile games that are advertised as free, but can include expensive in-app purchases. As noted in the press release, children are particularly vulnerable to so-called "freemium" apps that can sometimes lead to unintended charges on a parent's credit card. Due to the growing number of complaints from around Europe, regulators are asking mobile app vendors such as Apple (NASDAQ:AAPL) and Google (NASDAQ:GOOG) to commit to certain consumer protection standards. Apple's iTunes App Store and Google's Google Play are two of the largest mobile app stores.
"Consumers, and in particular children, need better protection against unexpected costs from in-app purchases," stated Neven Mimica, commissioner responsible for consumer policy. "National enforcement authorities and the European Commission are discussing with industry how to address this issue, which not only causes financial harm to consumers but can also put at stake the credibility of this very promising market. Coming up with concrete solutions as soon as possible will be a win-win for all."
The commission will hold meetings on this issue on February 27 through February 28. Per the EU's press release, the meetings will include discussions about various issues related to so-called "free" apps, including about how these games mislead consumers about the true costs involved. Other issues that will be discussed include banning "direct exhortations to children to buy items in a game or to persuade an adult to buy items for them."
According to the EU's press release, the commission would also like clarification on payment arrangements, especially for automatic debits through default settings. Finally, the commission would like companies like Apple and Google to provide a dedicated email address for questions or complaints related to mobile app issues.
Apple is no stranger to the controversy over children's in-app purchases. The Cupertino-based company was recently ordered by the U.S. Federal Trade Commission to pay out $32.5 million in refunds to consumers whose children made unauthorized in-app purchases while using some of the company's kids' apps. According to the FTC, Apple received tens of thousands of complaints from consumers over this issue.
However, it is unclear if Apple will have to make further adjustments to its current App Store policies in order to meet the EU's recommended mobile app guidelines. Apple rolled out a new "Kids" category for its App Store last September that may already meet or surpass the European Commission's recommendations. The apps in this category are bound by special privacy policy rules and advertising regulations. Many of these restrictions are legally enforceable under the Children's Online Privacy Protection Act (COPPA.)
Follow Nathanael on Twitter (@ArnoldEtan_WSCS)
More From Wall St. Cheat Sheet: