Apple and Nokia Debut New Devices, Netflix Beats HBO: Morning Buzzers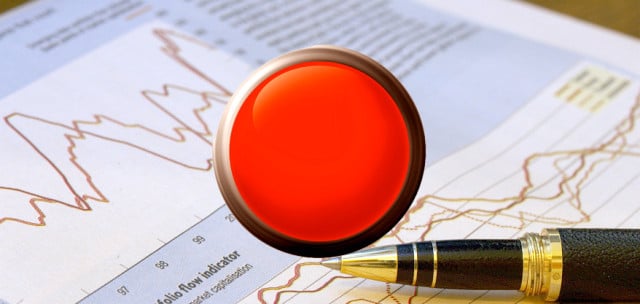 U.S. stock futures rose on Tuesday morning as a lackluster jobs report caused analysts to believe the Federal Reserve will continue with its bond-buying for the foreseeable future. A lack of economic data in the wake of the government shutdown had already led some investors to believe that qualitative easing will continue at least until March. The Labor Department released its payrolls report yesterday, which was due on October 4 but delayed because of the shutdown. That report revealed that payrolls increased by 148,000 in September, compared with estimates of 180,000.
Futures at 8:30 a.m.: DJIA: +0.30% S&P 500: +0.28% NASDAQ: +0.32%
Here's your cheat sheet to what's buzzing this morning:
Netflix (NASDAQ:NFLX) reported earnings after the closing bell on Monday that were even better than expected. Earnings came in at 52 cents a share and revenue grew 22 percent to $1.1 billion. Netflix has reached its goal of beating the number of subscribers of Time Warner's (NYSE:TWX) HBO, reaching 31.09 million customers versus HBO's 28.7 million. Netflix said it expects to add 6 million customers this year and in 2014. Netflix also said that its newest original show Orange is the New Black has been a critical and popular success, and the service has launched in Holland.
Apple (NASDAQ:AAPL) is holding a media event today in San Francisco at which it's expected to unveil a new line of iPads including the lighter and thinner full-sized iPad 5 and the next generation iPad mini with a Retina display. Apple is facing competition from the lower cost devices of its rivals, which have caused Apple's tablet market share to shrink. Apple invented the tablet when it introduced the first iPad back in 2010, but now the company needs to justify the high cost of the devices as cheaper tablets running on Google's (NASDAQ:GOOG) Android operating system have flooded the market.
Delta Air Lines (NYSE:DAL) reported earnings on Tuesday morning, with net profit climbing $444 million year-over-year to $1.2 billion or $1.41 a share. Analysts had expected Delta to post earnings of $1.36 a share. GAAP income was $1.4 billion, or $1.59 a share. Delta's total operating revenue was $10.49 billion, compared to $9.92 billion a year ago and topping estimates of $10.47 billion. Delta's earnings report repeatedly cited the hard work of the company's employees as a reason for the successful quarter, and the company announced a $249 million profit-sharing expense "in recognition of Delta employees' contributions to the company's financial performance."
Nokia (NYSE:NOK) is also holding a media event to debut new phones and tablets today in Dubai. Two completely new products for the company that were shown off at the event include a 6-inch smartphone or 'phablet' and a Windows tablet. The company also announced that the popular Facebook (NASDAQ:FB) photo-sharing app Instagram will soon be available for Windows. The Windows RT tablet, the Lumia 2520, was described by Wired as looking like a giant Lumia phone and the most intriguing device in the launch. Microsoft (NASDAQ:MSFT) is hoping that the new Nokia devices will increase the popularity of the Windows platform before Microsoft's purchase of Nokia's device and services unit is complete in the first quarter of next year.
Follow Jacqueline on Twitter @Jacqui_WSCS
Don't Miss: Analyst: This Is Apple's 'Most Important iPad Refresh' Since 2010.