Apple and Samsung Lock Horns Over Retrial Proposals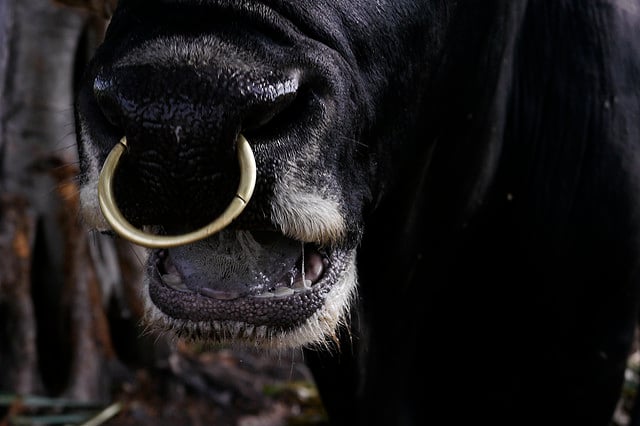 Although the upcoming limited damages trial between Apple (NASDAQ:AAPL) and Samsung (SSNLF.PK) is not scheduled to begin until November 12, the Cupertino-based company has already secured several minor pretrial victories. As reported by Foss Patents, the presiding judge has selected Apple's proposals for the case summary and retrial verdict form over Samsung's.
Samsung wanted a more complicated verdict form that would have required the jury to further break down the award amount for each product into various types of damages. However, Judge Lucy Koh rejected Samsung's proposal and adopted Apple's simpler form that only requires that the jury provide a total damages amount and an amount for each infringing Samsung product.
According to Foss Patents, Samsung also had two jury instruction modification requests rejected. Samsung wanted the jury to be instructed that its infringement was "not willful." The Korea-based company also wanted the jury instructions to state that, "While Apple is not required to prove its damages with mathematical precision, it must prove them with reasonable certainty."
The partial damages trial is a continuation of last year's Apple v. Samsung case in California. In that trial, a jury found that 26 Samsung products infringed on Apple's patents and awarded the iPhone maker $1.05 billion in damages. Judge Koh later reduced this amount by $450 million after discovering that the jury based its award amount on an impermissible legal theory. As reported by Foss Patents, the vacated amount was later changed from $450 million to $400 million after Judge Koh discovered a calculation error in her original order.
The upcoming trial will determine a damages award in regards to 13 Samsung products that have already been found to be infringing on Apple's patents. Although the vacated damages amount determined by the previous jury totaled about $400 million, the new award amount could be either bigger or smaller. Samsung will also still be liable for the $650 million amount of the original damages award that was never vacated.
Apple and Samsung have been engaged in various courtroom battles around the world ever since Apple filed a patent-infringement lawsuit against Samsung in the spring of 2011. Here's how Apple has traded over the past five trading sessions.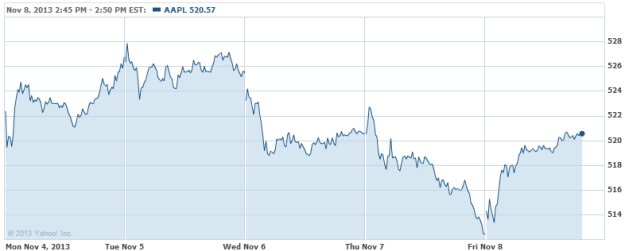 Follow Nathanael on Twitter (@ArnoldEtan_WSCS)
Don't Miss: Will iPad Mini Production Problems Send Apple Back to Samsung?