Apple: Appeals Court Temporarily Calls Off the Dogs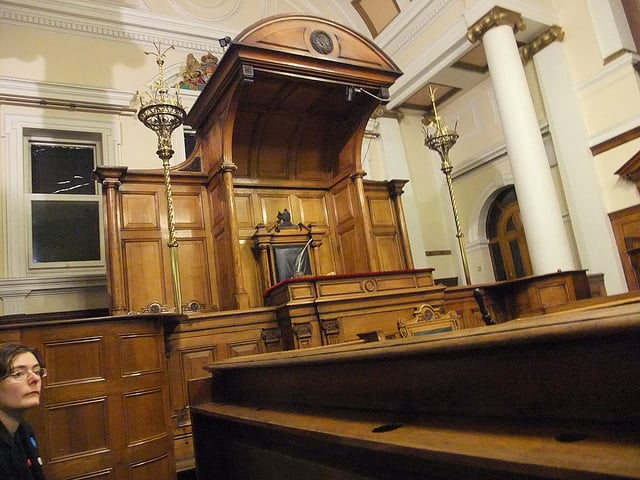 Apple has been given a temporary reprieve by the U.S. Court of Appeals. The tech giant was to be overseen by an external monitor, Michael Bromwich, who was appointed to ensure that the company complied with U.S. antitrust laws. The Second U.S. Court of Appeals granted the reprieve temporarily while the company pursues a formal appeal, a process that could take several months, Reuters reports.
The appeal covers a ruling from last July when Apple was found liable of conspiring with five publishers to fix the prices of e-books. Apple was granted an "administrative stay" Tuesday by the Second U.S. Circuit Court of Appeals in New York. The three-judge panel also issued an order stating that, "It is hereby ordered that the motion for a stay pending appeal is referred to a three-judge motions panel and shall be heard as soon as possible. It is further ordered that an administrative stay of the district court's order is granted until the motion for stay pending appeal is determined by the motion's panel."
Apple has been complaining that Bromwich has been too intrusive, having sought interviews with top executives as well as board members within the company. In addition, he has been charging an inflated rate of $1,100 per hour for his services, resulting in a steady-stream of weighty fees for the Cupertino, California-based company.
Apple claims, "the monitorship should never have been imposed in the first place, and the burden and intrusion the monitor is imposing on Apple cannot be remedied after the fact if the company prevails on the appeal," Apple said in a filing Friday, according to Reuters. Apple believes that the U.S. District Judge Denise Cote granted Bromwich too much power in the nonjury trial last year.
Thursday, Cote defended her decision to appoint a monitor, saying that, "If anything, Apple's reaction to the existence of a monitorship underscores the wisdom of it's imposition." The court often appoints monitors during litigation to ensure that companies comply with the law. Bromwich, for his part, has argued that Apple had given him "limited" access and denied accusations that he has been conducting a "broad and amorphous" inquisition, according to a statement the former Justice Department Inspector General made in court on December 30, per Reuters.
The U.S. Department of Justice has said it will fight Apple's efforts to get rid of the monitor or disqualify Bromwich; the agency has until January 24 to file an opposition.
More From Wall Street Cheat Sheet: