Apple Applies for 'True Tone' Trademark in Hong Kong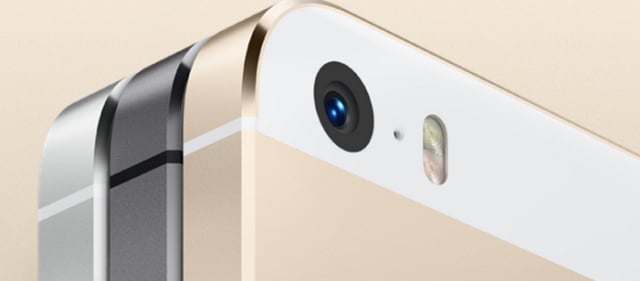 In a move to secure its intellectual property in the Greater China market, Apple (NASDAQ:AAPL) has applied for the "True Tone" trademark in Hong Kong, reports Patently Apple. True Tone is the dual LED flash technology that Apple introduced with the new iSight camera on the iPhone 5S. The True Tone flash automatically adjusts the flash intensity and color temperature based on the lighting environment.
As explained by Apple, "The new True Tone flash gives the iSight camera capabilities that are the first for any smartphone. It's made up of two LEDs, one white and one amber. But they don't simply fire in tandem. When you take a picture with the flash enabled, the iSight camera uses software algorithms to assess the color temperature of the scene. That allows iPhone 5s to determine just the right percentage and intensity of white light versus amber light you need — using over 1000 unique combinations. The result is a beautiful shot with more true-to-life colors."
According to the trademark record obtained by Patently Apple, Apple's True Tone trademark will apply to "optical apparatus and instruments, namely camera flashes; cameras; computer software for creating, editing, extracting, encoding, decoding, displaying, storing and organizing graphics, images, video, and other multimedia content; computer software for use on handheld mobile digital electronic devices and other consumer electronics, namely, computer software to operate still and video camera flashes contained therein." The trademark application also revealed that Apple's priority filing for this trademark was made in Jamaica in June of 2013.
Apple's very thorough True Tone trademark application may be a reaction to the company's previous experiences with intellectual property disputes in the region. In 2012, a Chinese manufacturer obtained patents on a smartphone design that was based on leaked images of the iPhone 5. As reported by CNET, makers of the GooPhone threatened to block the sales of the iPhone in China based on their patents.
The Greater China market, which includes China, Taiwan, and Hong Kong, has become increasingly important for Apple over the past several years. According to the company's last quarterly report, Apple's total sales in the region rose 29 percent to $8.84 billion for the quarter ending in December.
CEO Tim Cook noted "a new high water mark in China" during the company's fiscal first quarter earnings call. "We grew revenues including our retail stores at 31 percent, and we had some very, very strong sales on iPad. iPads in Greater China were up 64 percent year over year, Macs were up 28 percent," stated Cook. "And so in addition to the great iPhone news with China Mobile (NYSE:CHL) and how we're looking there, we really turned in a stellar quarter in greater China overall, and we are very proud of it."
Follow Nathanael on Twitter (@ArnoldEtan_WSCS)
More from Wall St. Cheat Sheet: