Apple Barometer Is Through the Roof Before the Holidays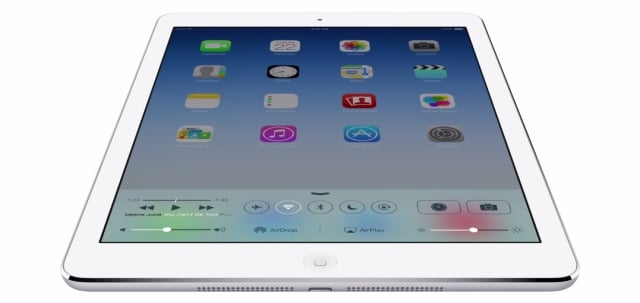 The performance of Apple Inc. (NASDAQ:AAPL) and its products affects not only the company itself but also the many firms that supply parts for Apple's devices. Analyst Brian White from Cantor Fitzgerald just released the firm's Apple Barometer report, seen by Wall St. Cheat Sheet, which analyzes the performance of the Taiwan-based companies that supply Apple with parts. White said that preliminary October sales for the companies in the barometer point to the strongest performance of Apple Barometer companies on record.
White said that 96 percent of October sales for Apple Barometer companies have been accounted for, leading him to believe that last month's sales rose 11 percent versus September, a figure that is well above the usually flat month-to-month percentage growth seen in October for the past eight years of collecting Apple Barometer data. "As such, we believe this October will prove to be the strongest in the history of our Apple Barometer," White wrote.
A look at this iPad Air tear-down report from IHS, covered by AllThingsD, shows how many different companies are making and supplying Apple's products with chips and other parts. These firms see a boost when Apple increases production of its products, particularly around the holidays.
Apple's preparation for the holidays, in addition to the launch of its iPad Air this past weekend, was sighted as a factor for the growth. Cantor Fitzgerald expects Apple to sell a strong number of iPhone 5S devices over the holiday season along with getting a boost from new Macs and the iPad Air. The iPad mini 2 with Retina display is expected to go on sale no later than Black Friday, although the firm agrees with numerous reports suggesting that supply for the devices will be highly constrained through the holidays.
On Tuesday, Apple announced a partnership with GT Advanced Technologies (NASDAQ:GTAT) for the company to produce sapphire furnaces for Apple's new plant in Arizona. White said he believes this could point to new innovation from Apple; he in particular pointed out that the rumored iWatch would benefit from the use of the strong, scratch-resistant sapphire.
Cantor Fitzgerald gave Apple a price target of $777. Shares were down 0.6 percent in trading on Wednesday at the time of writing.
Here's how Apple traded on Thursday:

Follow Jacqueline on Twitter @Jacqui_WSCS
Don't Miss: How Much Does the iPad Air Cost Apple to Make?