Apple Blasts Patent Trolls in Recent Court Filings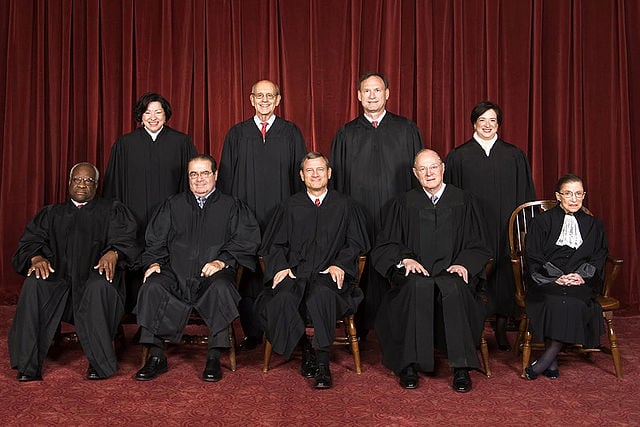 Two recent court filings made by Apple (NASDAQ:AAPL) revealed that the company is pushing back against litigious patent enforcement entities that are commonly referred to as "patent trolls." The California-based company criticized what it called "Patent Assertion Entities," or PAEs, in two friend-of-the-court briefs recently uncovered by the Los Angeles Times.
Per the Los Angeles Times, the briefs were filed in two separate cases that are currently pending before the U.S. Supreme Court. "PAEs do not invent, manufacture or sell any product," wrote Apple in one of the briefs. "Many of them do nothing more than acquire vague patents, and then use litigation or the threat of litigation to negotiate royalties that are far larger than what the patents warrant."
The newspaper also uncovered a letter about PAEs that Apple wrote to the Federal Trade Commission in December. According to the Los Angeles Times, Apple claimed it was the No. 1 target of PAE lawsuits, with ninety-two in the last three years. Apple also noted that it had already resolved fifty-seven of the ninety-two cases brought against it. Fifty-one cases were settled out-of-court to avoid legal costs, while six other cases were dropped or defeated in court. In the letter, Apple claimed that there were 250 PAEs in existence.
Although it is not clear how Apple determined if a company qualified as a PAE, other organizations have estimated that Apple has been targeted even more often. PatentFreedom — an organization that tracks lawsuits filed by non-practicing entities – calculated that Apple has been targeted 129 times in the last three years. According to PatentFreedom, an NPE is a company that derives "the majority of its revenue from the licensing or enforcement of its intellectual property."
Although AT&T (NYSE:T) was ranked as the No. 1 target of NPE lawsuits last year, Apple holds the overall record for NPE lawsuits with 191 since 2009. According to PatentFreedom, Apple rival Samsung (SSNLF.PK) is the second-most sued company with 152 NPE lawsuits since 2009. PatentFreedom has profiled over 710 NPEs, although only forty-one of these have portfolios with over 100 patents.
"PAEs have become a drag on technological innovation, inflicting billions of dollars in deadweight losses every year," stated Apple in one brief according to the Los Angeles Times. In the letter to the FTC, Apple claimed that 43 percent of patent-infringement lawsuits filed in 2013 were brought by PAEs.
Apple noted that PAEs often use the threat of legal fees to win settlements from practicing companies, since a company will have to pay for its legal defense even if it wins the case. However, Congress may soon remedy this situation. Per the Los Angeles Times, the House recently approved legislation that would make it easier for winners of patent-infringement cases to be awarded legal fees. The legislation would presumably cut down on the number of frivolous lawsuits that are brought by patent-holding companies looking for a quick payout.
Follow Nathanael on Twitter (@ArnoldEtan_WSCS)
More from Wall St. Cheat Sheet: