Apple Calls Out Judge Over E-Book Trial Errors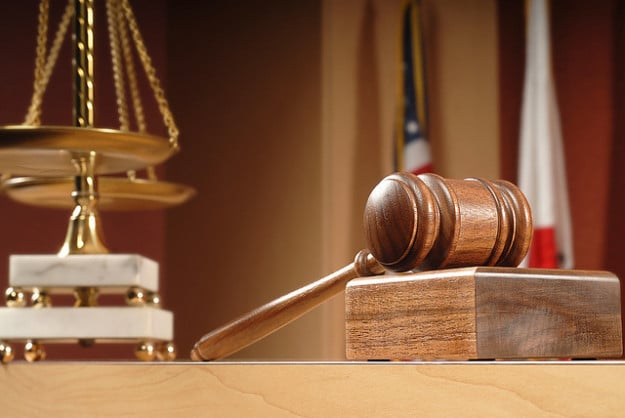 Was evidence favorable to Apple's (NASDAQ:AAPL) position unfairly excluded from the e-book antitrust trial? In a letter submitted to U.S. District Judge Denise Cote yesterday, Apple alleged that the judge made an error by not allowing the Cupertino-based company to use evidence that would have rebutted the government's accusations of anticompetitive conduct, reports Bloomberg.
"These evidentiary issues demonstrate that Apple has a substantial possibility of prevailing on appeal," wrote Apple lawyer Orin Snyder via Bloomberg. Apple noted in its letter that some of the excluded evidence included testimony from a Random House executive. This executive testified that the publisher decided to switch to an agency model contract due to negotiations with Barnes & Noble (NYSE:BKS), not because of a conspiracy with Apple.
Last month, Judge Cote ruled that Apple violated antitrust laws when it conspired with multiple publishers to fix prices in the e-book business. Cote is also the presiding judge for a hearing scheduled today that will consider the U.S. Department of Justice's proposed antitrust remedies.
In its proposal, the Department of Justice makes several requests that it believes will "halt Apple's anticompetitive conduct, restore lost competition and prevent a recurrence of the illegal activities." One request is that Apple "terminate its existing agreements with the five major publishers with which it conspired."
However, the publishers are objecting to this provision because it would forbid them from using the agency model contracts that allow them to set the retail price for e-books. Since these publishers have already individually settled their antitrust cases, they believe that the Department of Justice's new proposal unfairly modifies their previous deals.
Justice Department spokesperson Gina Talamona stated in an email to Bloomberg that the e-book remedy proposal will not change the terms of the settlements that the government already has with the various publishers. Instead, the proposal "would prohibit Apple from entering agreements that limit retail price competition during a reset period," stated Talamona.
However, it should be noted that the Department of Justice's proposal extends beyond Apple's e-book business and into the Cupertino-based company's other digital content businesses. According to the submitted proposal, the government is asking the court to prohibit Apple "from entering into agreements with suppliers of e-books, music, movies, television shows or other content that are likely to increase the prices at which Apple's competitor retailers may sell that content."
Here's how Apple has traded so far this week.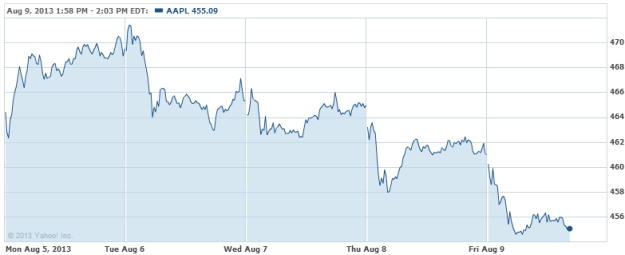 Follow Nathanael on Twitter (@ArnoldEtan_WSCS)
Don't Miss: 3 Crucial Court Cases Apple Is Dealing With.