Apple Calls Out Motorola for Excessive Licensing Fees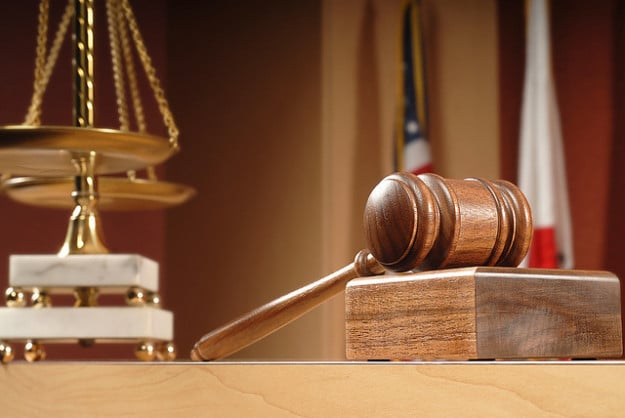 Apple (NASDAQ:AAPL) has accused Motorola of attempting to overcharge for the use of standard-essential patents, or SEPs, that Motorola is obliged to license under FRAND (fair, reasonable, and non-discriminatory) terms reports Foss Patents. Apple made the allegations in a brief it filed in response to Motorola's appeal of a FRAND-related case that was dismissed last year.
In the filing via Foss Patents, Apple described how the subsidiary owned by Google (NASDAQ:GOOG) "demand[ed] that Apple take a license at a rate that was more than 12 times what Motorola was charging other licensees for the same technology — a rate that was unfair, unreasonable, and decidedly discriminatory."
Standard-essential patents cover essential technologies that companies are required to license under FRAND obligations. Apple stated in its filing that it was "willing to pay a Court-ordered FRAND rate of less than or equal to $1 per covered product on [a] going-forward basis."
However, Motorola refused to budge from its original licensing fee demands. According to Apple's filing, "Motorola demanded from Apple 2.25 percent of the entire sale price of Apple's devices…or about$12 per iPhone…That was more than 12 times what Apple was already paying to license Motorola's SEPs."
Although a date for an appellate hearing has yet to be determined, Florian Mueller at Foss Patents notes that it will probably be held in the spring of 2014. Motorola is not the only company that Apple has accused of charging exorbitant licensing fees in violation of FRAND obligations. Apple has also accused Samsung (SSNLF.PK) of overcharging for SEP licenses in relation to the iPhone maker's appeal of a U.S. International Trade Commission import ban.
Here's how Apple closed out the trading week.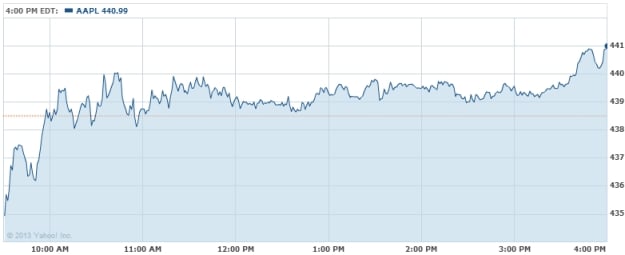 Follow Nathanael on Twitter (@ArnoldEtan_WSCS)