Apple Celebrates App Store Anniversary by Dropping Lawsuit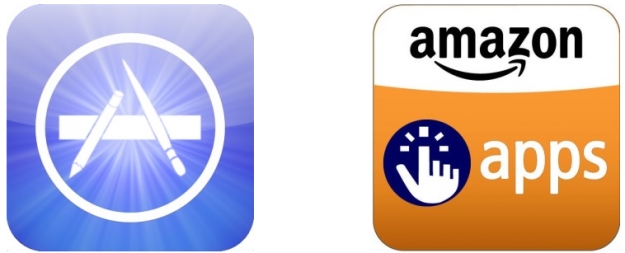 A trademark dispute between Apple (NASDAQ:AAPL) and Amazon (NASDAQ:AMZN) will not go to trial after Apple filed an agreement promising not to sue the online retailer for its use of the 'Appstore' name. The case was scheduled to go to trial on August 19. In a strange coincidence, Apple's decision to drop the lawsuit happened to occur in the same week as the App Store's fifth anniversary.
Although Apple started its App Store in 2008, before Amazon launched its Appstore in 2011, Amazon contended that "app store" is a generic term that Apple cannot own as a trademark. Amazon also noted that current Apple CEO Tim Cook and former CEO Steve Jobs have both referred to online application stores by using the generic term "app store."
"We no longer see a need to pursue our case. With more than 900,000 apps and 50 billion downloads, customers know where they can purchase their favorite apps," said Apple spokesperson Kristin Huguet via Reuters. Considering the success of the App Store, Huguet made quite an understatement.
When Apple first launched its App Store in 2008, it only featured 500 apps. Since then, the App Store has grown to more than 850,000 apps. In fact, the App Store's unparalleled success may have been Amazon's best argument against any consumer confusion that may have been created by its Appstore name usage.
Besides the pending trademark-infringement lawsuit, Apple had also previously accused Amazon of false advertising. U.S. District Judge Phyllis Hamilton, the same judge who was going to oversee this case, dismissed the false advertising claim earlier this year.
"We're gratified that the court has conclusively dismissed this case. We look forward to continuing our focus on delivering the best possible Appstore experience to customers and developers," said Amazon spokesperson Mary Osako.
Here's how Apple and Amazon finished out the week on Friday.

Follow Nathanael on Twitter (@ArnoldEtan_WSCS)