Apple CEO Tim Cook: 'Android Is Like Europe'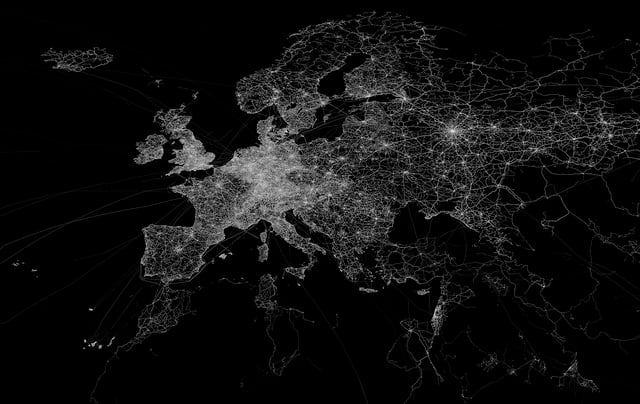 Apple's (NASDAQ:AAPL) Tim Cook was apparently firing on all cylinders in his recent interview with the Wall Street Journal's Daisuke Wakabayashi, as the chief executive made some frank and amusing comments about Google's (NASDAQ:GOOG) Android operating system. Cook's comments came in response to a question about Apple's future position in the smartphone market.
The Wall Street Journal's Wakabayashi asked Cook, "Will the smartphone market follow the PC market, where Apple is a niche player?" However, Cook took exception to the premise of the question, which seemed to put the iOS/Android competition in the same category as the Mac/Windows battle.
Cook pointed out that the previous PC market situation was not really comparable to the current smartphone market situation because Google's Android is not like Microsoft's (NASDAQ:MSFT) Windows. Cook noted that Microsoft was able to maintain its dominance in the PC market precisely because, "Windows pretty much was one thing." On the other hand, Google's Android is a highly fragmented operating system. In this sense, Android is a unified competitor to Apple's iOS in name only.
Cook illustrated his perspective on Android with an amusing geographic analogy. "Android is like Europe," Cook told the Wall Street Journal. "Europe was a name that somebody came up with for Americans who didn't understand that Europe was a lot of countries that weren't like U.S. states. They were very different. Android is many things."
Cook noted that Android has so many variations across manufacturers that many people don't even realize they are using an iteration of Google's open source operating system. "How many people who use a Kindle know that they're using Android?" said Cook. "And you see what Samsung (SSNLF.PK) is doing by putting more and more software on top. I think it's night and day. The compare is so off."
The Apple CEO pointed out that Mac became a niche player in the PC market because of a lack of applications. "There was a vast, vast difference in the number of applications that was available for the Macintosh than what was available on Windows," Cook told the Wall Street Journal. However, with over a million iOS apps available for Apple users, iOS doesn't have the numerical disadvantage that Mac had versus Windows.
In a final jab at Android, Cook also noted that iOS has over 500,000 apps that have been optimized to run on iPad, in contrast to only about 1,000 tablet apps for Android devices. "That's one of the reasons, although not the only reason, why the experience on Android tablets is so crappy because the app is nothing more than a stretched out smartphone app," observed Cook.
Although Apple is still considered a "niche player" in today's PC market, it should be noted that Apple has recently been growing its Mac business amid an overall PC market decline. "We sold 4.8 million Macs, compared to 4.1 million in the year ago quarter, an increase of 19%, making this among our best Mac quarters ever," said Apple CFO Peter Oppenheimer during the company's fiscal first quarter earnings call. "Mac sales grew in each of our operating segments, led by Europe and greater China. We were also very pleased to have generated such strong results for our Mac products, particularly given IDC's most recently published estimate of a 6% year over year contraction in worldwide personal computer sales. Macs have now gained global market share for 30 of the last 31 quarters."
Follow Nathanael on Twitter (@ArnoldEtan_WSCS)
More from Wall St. Cheat Sheet: