Apple CEO Wants Drastic Changes in Tax Laws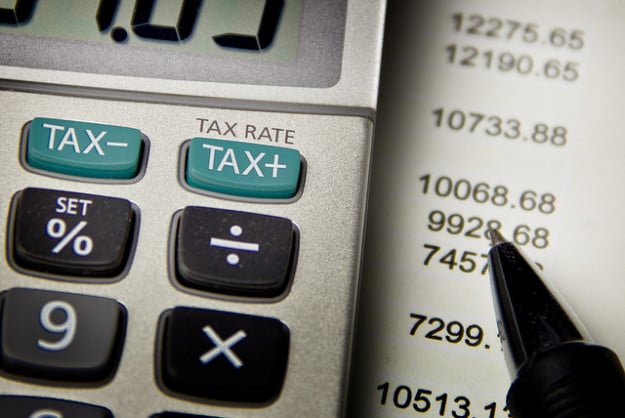 With less than a week to prepare for his appearance at a Senate hearing that is looking into Apple's (NASDAQ:AAPL) offshore tax practices, CEO Tim Cook has announced that he plans to ask for a corporate tax law overhaul while he is in Washington. According to the Washington Post, Cook is seeking a "dramatic simplification" of the current corporate tax laws and will offer up several specific changes he believes will encourage more companies to repatriate overseas earnings.
Apple currently keeps approximately $100 billion of its cash reserves overseas and out of the reach of America's tax collectors. Apple could face a corporate tax rate of 35 percent under current U.S. tax laws if it tries to bring its cash into the U.S.
Apple is definitely not alone in using this type of tax-avoidance strategy. JPMorgan (NYSE:JPM) estimates that over 1,000 U.S. companies hold a combined $1.7 trillion in overseas earnings.
Although many companies share Cook's view that the corporate tax rate should be lowered, it's not clear whether this would actually change most companies' tax-avoiding tendencies. Allan Sloan at CNN Money notes that a 12 percent corporate tax rate reduction in 1986 had little to no effect on most companies' inclinations to play overseas tax games.
Other than a promise to outline specific measures during his appearance in front of the Senate Permanent Subcommittee on Investigations, Cook has offered no further details on his vision for a reformed corporate tax code. Via The Washington Post, Cook noted that "Apple likely is the largest corporate taxpayer in the U.S." Apple paid $6 billion in federal corporate income tax last year and is on route to pay $7 billion in federal taxes this year.
Apple closed up 1.33 percent, or $5.71, at $434.56 on Thursday.
Here's how Apple traded on Friday: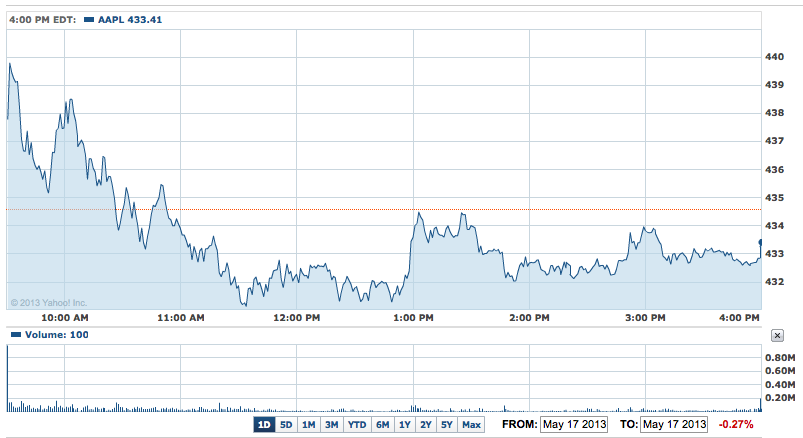 Don't Miss: Is Apple In Trouble Over Taxes?