Apple Chalks Up Two More Courtroom Victories Against Motorola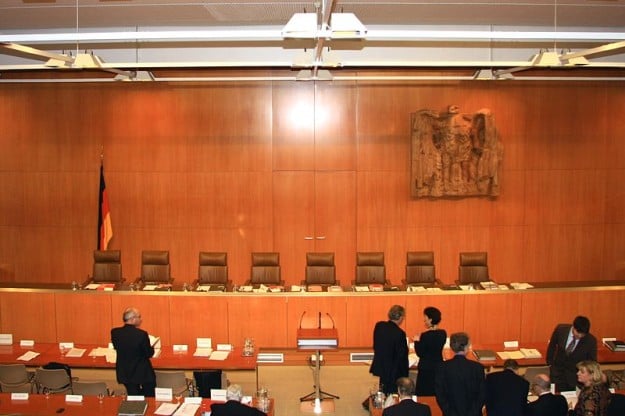 Apple (NASDAQ:AAPL) scored two important legal victories over Google's (NASDAQ:GOOG) Motorola Mobility in two different countries on Friday. As reported by Florian Mueller at Foss Patents, Apple secured its first victory against the Google subsidiary in Germany's Mannheim Regional Court.
The Mannheim Regional Court ordered a stay on a Motorola Mobility v. Apple case in which the Google-owned subsidiary was seeking a 2.25 percent FRAND (fair, reasonable, and non-discriminatory) royalty rate for Apple's use of several wireless SEPs (standard essential patents). However, the German court stayed the case because Motorola is currently being investigated by the European Commission for its abuse of the patent system.
According to Motorola's FRAND licensing obligations, the company is supposed to offer reasonable licensing rates for SEPs to willing licensees, such as Apple. However, as previously reported by Foss Patents, Apple does not believe Motorola's offer of a 2.25 percent royalty rate is "fair, reasonable, and non-discriminatory." In a similar U.S. court case involving Apple and Motorola, the iPhone maker alleged that the Google subsidiary was attempting to charge "a rate that was more than 12 times what Motorola was charging other licensees for the same technology — a rate that was unfair, unreasonable, and decidedly discriminatory."
This is not the first time that an Apple rival has been investigated for antitrust behavior by the European Commission. Last month, Samsung (SSNLF.PK) announced that it would no longer seek injunctions over mobile SEPs for a period of five years in order to end a similar European Commission investigation into the Korea-based company's anticompetitive attempt to get a sales embargo on Apple's mobile devices over an SEP.
Less than twenty-four hours after a German court stayed the FRAND rate-setting case, Apple won another legal victory against Google's Motorola Mobility in the U.S. As reported by Foss Patents, the U.S. Court of Appeals for the Federal Circuit denied Motorola's request for a rehearing on a ruling that Apple won over a complaint made at the ITC (U.S. International Trade Commission).
As noted by Foss Patents, the appeals court decision means that Apple will have another chance to win an ITC import ban against certain Android-based Motorola devices. Apple's patent-infringement case against Motorola concerns a patent titled "Multipoint touchscreen" and another patent titled "Ellipse fitting for multi-touch surfaces."
The appeals court decision could also have implications for Samsung, since its devices use the same Android operating system. Samsung is also facing the prospect of an increased damages award when the Apple v. Samsung limited damages retrial begins on November 12 in the Northern District of California.
Follow Nathanael on Twitter (@ArnoldEtan_WSCS)
Don't Miss: Will Apple's Latest Labor Controversy Hurt iPhone Sales?