Apple Credits Other Researchers for Exposing Security Issues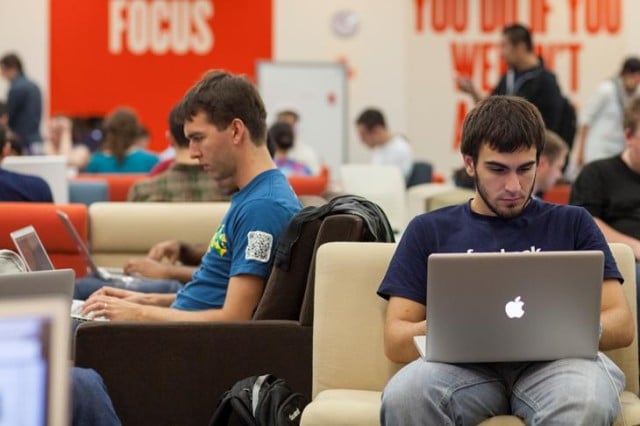 Last month, a Turkish security researcher named Ibrahim Balic claimed he infiltrated Apple's (NASDAQ:AAPL) developer center in order to expose a vulnerability in the website's security. Supposedly, Balic's discovery was serious enough to cause Apple to take down its developer site for eight days. However, it now appears that Balic's activities were unrelated to the security issue that prompted Apple's weeklong developer center shutdown.
According to sources cited by Matthew Panzarino at TechCrunch, Balic's security vulnerability discovery was completely unrelated to the developer center outage. On the Apple Web Server notifications page, Apple credits 7Dscan.com and SCANV of Knownsec.com for discovering and reporting a "remote code execution issue" on Apple's developer site. In the posting that was first reported by 9to5Mac, Apple credits Balic with a different security issue related to Apple's iAd Workbench portal address.
Panzarino speculates that the issues reported by 7Dscan.com and SCANV of Knownsec.com were the likely cause of Apple's developer center shutdown. However, he also notes that Apple still refuses to comment on the outage.
At one point, Balic claimed to have collected many developers' private information from Apple's website. He further considered himself to be a "white hat" security researcher. White hat hackers typically only expose and report security vulnerabilities in order to encourage companies to improve network security.
The developer center shutdown came at an inconvenient time for many users as Apple developers are continuing work on their iOS 7 apps in preparation of the new operating system launch later this year. On the other hand, Apple may have prevented a much more serious security breach down the line by taking drastic action on the issue immediately. Apple initially indicated that the site was shut down due to an "intruder" who was trying to steal developers' private information.
Here's how Apple has traded so far this week.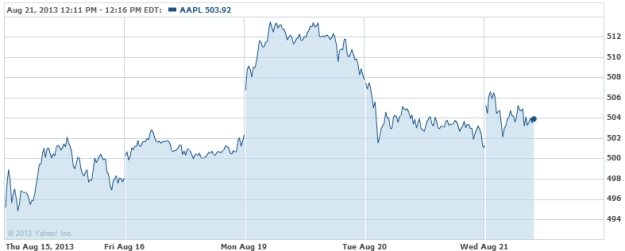 Follow Nathanael on Twitter (@ArnoldEtan_WSCS)
Don't Miss: Is This When Apple's New iPhones Will Hit Japan?