Apple Customers Scramble for Rare iPhone 5S Gold Model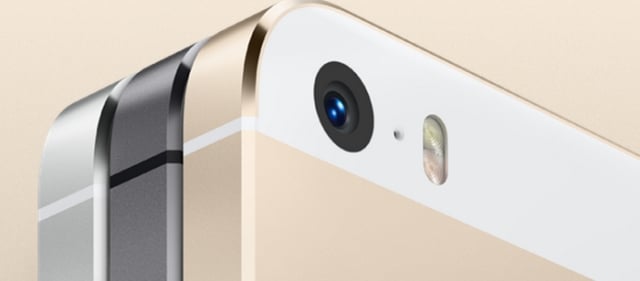 When images of an upcoming gold-colored iPhone first began circulating on the Internet several weeks ago, some commentators expressed dismay that Apple (NASDAQ:AAPL) would release such a "gaudy" phone. However, it now appears that Apple's gold-colored iPhone 5S is by far its most popular new model.
As reported by the Wall Street Journal, most of the approximately 40 customers waiting outside the Apple Store in Beijing's Sanlitun district on Friday were there to pick up a gold-colored iPhone 5S. Many industry watchers anticipated that this color option would be popular in Asia, where it has positive connotations of wealth.
However, the worldwide popularity of the gold-colored iPhone appears to have caught both the analysts and Apple off guard. As reported by Business Insider, it appears that Apple Stores across the country are already out of stock on the gold-colored iPhone 5S. The shortage of this popular iPhone model may have also been exacerbated by many stores having very few units in stock to begin with.
According to 9to5Mac, Apple's flagship store in San Francisco only had a total of 20 gold-colored iPhone 5S units on Friday. The limited supply has led to a thriving resale market for this rare iPhone model. As of this writing, there are thousands of listings for the gold-colored iPhone 5S model on eBay (NASDAQ:EBAY), with asking prices as high as $2,900 for a single device.
Several analysts, including Piper Jaffray's Gene Munster, predicted that the iPhone 5S would be in short supply due to production constraints relating to the new fingerprint scanner. The overall iPhone 5S yield issue is likely contributing to the shortage of the gold-colored model. Cantor Fitzgerald analyst Brian White noted on Friday that the gold-colored iPhone 5S wasn't expected to ship until October in most markets.
Although Apple may have simply miscalculated the popularity of this particular iPhone model, it is also possible that the Cupertino-based company is deliberately producing fewer gold-colored iPhones in order to create consumer excitement. Whatever the reason, it appears that many customers won't be getting their hands on a gold-colored iPhone 5S anytime soon.
Here's how Apple traded on Friday.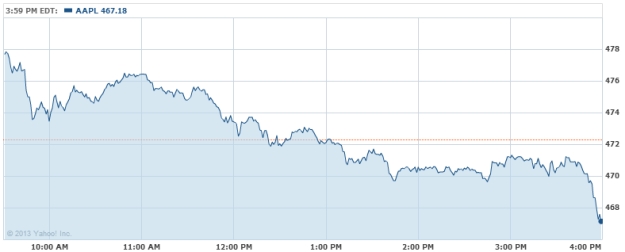 Follow Nathanael on Twitter (@ArnoldEtan_WSCS)
Don't Miss: Is Apple Losing Traction in the U.K.?