Apple Declares War on Microsoft with Free OS Update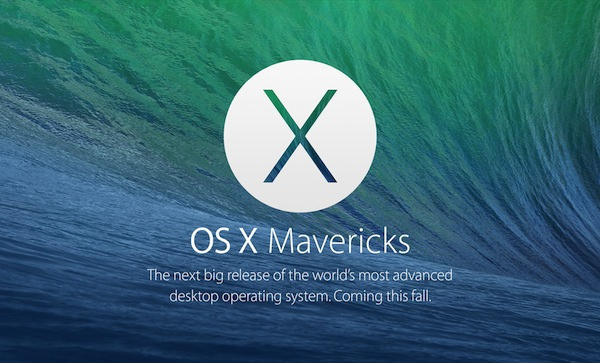 Following Apple Inc.'s (NASDAQ:AAPL) new product launch event in San Francisco on Tuesday, analyst reactions were positive. Believing that the price points for the new iPads are attractive and will draw more consumers, analysts predicted a major upgrade cycle for the Apple tablet.
However, their attention wasn't only reserved for the iPads. Analysts also expressed their surprise at the tech company's announcement that it will allow Mac users to upgrade to the new OS X Mavericks for free — this reflects a significant deviation from the Apple norm of charging users as much as $129 for a software update.
The news means good things for loyal Mac users but bad things for Apple competitors like Microsoft Corp. (NASDAQ:MSFT), which uses its popular Microsoft Office to compete furiously with Apple's productivity suite. Forbes views the strategy as a clear declaration of war against Microsoft, highlighting it as one more case of a tech giant purposely destroying another's major source of profitability.
According to Forbes, Mac users' anticipated turnover to the new software is especially beneficial for Apple because it authorizes developers to target their software immediately to the new OS without running the risk of alienating consumers who don't wish to pay the fees to upgrade. Microsoft, on the other hand, charges its users for the most recent software and thus faces a mixed audience of consumers when it comes time to write the new codes.
Developers reportedly like writing code for what's new, and that's a problem for Microsoft, as its users are split between Windows 7 and the old Windows XP, expressing disinterest in paying the $100 to upgrade to Windows 8. In comparison, Apple expects its Mac users to switch over to the next software as quickly as they did to the iPhone's new iOS 7, an adoption that was made on 64 percent of all devices within just one month.
In addition, Microsoft now faces the new problem of its corporate customers expecting operating system upgrades for free. Businesses are unlikely to stay with the Redmond, Washington-based company if its rival offers free upgrades and it doesn't. Apple and Google Inc. (NASDAQ:GOOG) also compete with Microsoft on the mobile platform: The two offer their users free productivity apps, while Office 365 costs users a lofty $100 per year.
It's clear, then, that Apple follows the trend of destroying fellow tech giants' major sources of profitability, and it has decided to jump on board. The Cupertino, California-based company was first the target of such initiatives — especially by Google to drive down Apple's phone profits with its dozens of Android OEMs — but now the tech giant is making its own move by offering an aggressive iPad pricing strategy and a free software update.
Don't Miss: Apple Impresses Analysts with Tuesday's iPad Event.