Apple Device Activations More Than Doubled on Christmas Day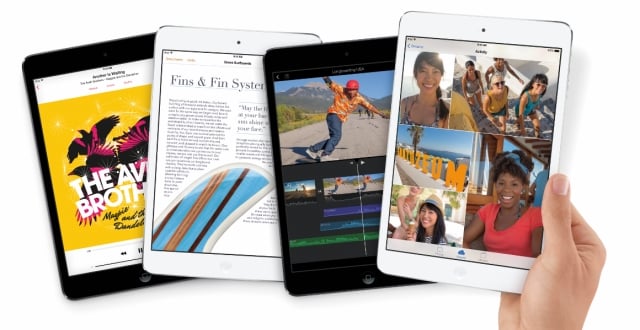 Apple (NASDAQ:AAPL) saw a significant increase in device activations on Christmas Day, despite the company's already large established user base, reports Apple Insider. According to recently released data from app analytics firm Flurry, Apple saw 2.3 times the normal number of mobile device activations on Christmas Day compared to what it saw in the first three weeks of December. Apple also managed to surpass Samsung's (SSNLF.PK) holiday increase of 1.9 times its normal number of device activations.
However, both Apple and Samsung saw smaller Christmas Day bumps than what Amazon (NASDAQ:AMZN) and Acer experienced. Amazon saw 24 times its normal number of device activations on Christmas Day, while Acer saw 5 times its normal activations.
Although Apple and Samsung experienced smaller bumps than low-cost tablet competitors Amazon and Acer, Flurry noted that "their baseline level of activations is so large that even a doubling of daily activations on Christmas (1.9x for Samsung and 2.3x for Apple this year, according to our data) represents a large number of devices."
In other words, the most popular mobile brands tend to demonstrate the smallest holiday bump because so many people already own products made by those companies. Flurry also noted that the "Christmas activation bump" has declined for all mobile device manufacturers over the past several years due to increased market penetration. Even Amazon's relatively large bump this year was a significant decline from the 41 times normal activation increase it experienced on Christmas Day 2011.
"With more people having smartphones and tablets there are fewer new users to give them to, and giving to existing users is more challenging since existing users are already tied into carrier contract renewal cycles, app ecosystems, etc.," noted Flurry.
Flurry pointed out that Amazon's practice of selling its Kindle tablet at cost likely contributed to its popularity as a Christmas gift this year.  As noted by Flurry, the Kindle's low price puts it "within the Christmas budgets of more people than some other devices." The app analytics company speculated that Acer likely saw a Christmas Day activation boost for similar affordability reasons.
Besides documenting each company's Christmas Day gains, Flurry also noted that Wi-Fi tablets tend to be the most gifted connected device due to their relatively low cost and ability to work out of the box. Although Apple didn't experience as big an increase in Christmas Day device activations as Amazon saw this year, the California-based company has maintained its position as the No. 1 tablet vendor in the world with a 29.6 percent market share in the third quarter, according to data from market research firm IDC.
Here's how Apple traded on Friday.

Follow Nathanael on Twitter (@ArnoldEtan_WSCS)
More from Wall St. Cheat Sheet: