Apple Devices Atop Wishlists This Holiday Season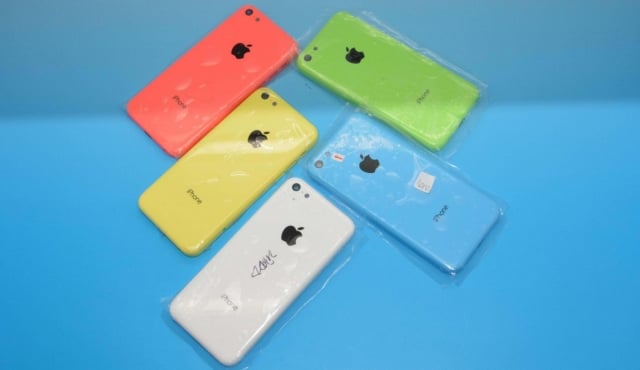 Apple's products are sitting at the top of many Christmas wishlists, according to a blog post from Apple Insider. The results of a survey by Piper Jaffray show that four Apple devices were among the top ten phrases seen on tweets directed to Santa this holiday season with the hashtag WishList. The products, iPhone, iPad, iPod, and MacBook are some of the company's flagship items, and also those on which they stand to garner some of the most significant profit margins, especially when considering the contracts that come with devices such as the iPhone.
This is a good preliminary sign for Apple as the holiday season draws ever nearer. With every company in the tech sector looking to gain the upper edge among Christmas shoppers, even the slightest piece of good news is cause for celebration. Though some other phrases, such as PlayStation 4 and Xbox, were also in the top 5 terms, no other company enjoyed the success of Apple in the survey's results. In addition, the top term, iPhone, appeared in nearly .5 percent of tweets, almost 50 percent more than the next most commonly searched for term.
Piper Jaffray's analysis covered over 25,000 tweets made so far this year. While the majority of the tweeters were between the ages of 14 and 21, a small percentage were in their 20s. With kids and teenagers tweeting their wishlists over the social media network, parents may have a chance to observe their kids' requests either in person or over the internet, which could then drive sales. Still, it is important to remember that it will be the parents, and not the kids, who will ultimately be in charge of the checkbook come shopping time.
The survey thus cannot be taken to directly imply that Apple's products will have higher sales numbers over the holiday season. Even the older tweeter, who might have the money or the resources to purchase an Apple device, are trying to wishlist the products, so it is evident that they want someone else to buy them!
Apple is doing its part to bolster its holiday sales, debuting a fresh holiday ad with a refreshing message for the season. When a boy appears to be ignoring his family for the sake of his iPhone, it looks like just another family moment that has been disrupted by technology. However, there's a surprise ending this time; the boy wasn't playing Candy Crush or texting his friends, he was actually recording a video of his family holiday the whole time. An emotional moment where the family bonds over the video ensues.
Though it's a little melodramatic to be completely realistic, it's a good reminder to parents that getting their children the latest Apple product may actually bring the family closer together rather than to drive them apart.
Don't Miss: No Deal Between China Mobile and Apple.