Apple Downgraded By Wells Fargo Due to Gross Margin Concerns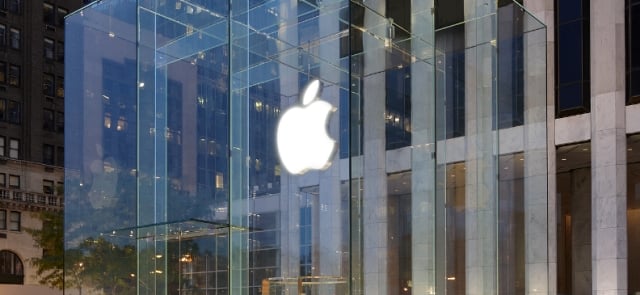 A major research analyst has kicked off the new year by tempering his bullish thesis on Apple (NASDAQ:AAPL). Wells Fargo's Maynard Um has downgraded Apple shares from an Outperform rating to a Market Perform rating based on gross margin pressure concerns, per a note seen by Wall St. Cheat Sheet.
"Our bullish thesis on Apple had been predicated on the expectation for gross margin [GM] expansion driven by the 5s cycle," wrote Um in a note to investors. "While we still have conviction in the gross margin thesis (and the potential for iPad/iPhone unit upside), we believe this may be largely embedded into the valuation."
On the "positive catalyst side," Um noted that he still expected several new products from Apple in 2014, including the iPhone 6, the iWatch, and new developments in the use of iBeacon technology. However, despite the acquisition of PrimeSense in 2013 and the many supply chain rumors about an upcoming Apple television product, Um doesn't believe consumers will see the launch of a television or improved Apple TV product until 2015.
Um also noted that sales of the iPad mini, iPad Air, and iPhone models "appeared to be strong" over the holiday shopping period. The Wells Fargo analyst predicted that 24 million iPads and 54.8 million iPhones had been sold in the December quarter.
Um believes Apple's market cap gains came primarily from other consumer electronics companies, rather than increased consumer spending. Based on this assumption, the analyst sees "a limited amount of incremental market cap opportunity in the existing product segments Apple plays in (including the TV and watch opportunities) without material market share gains."
The Wells Fargo analyst also expressed concerns about the balance of power in the smartphone market shifting back to the operators at the expense of smartphone vendors. "Wireless operators have been offering generous subsidies of ~$400 per smartphone, getting the price to consumers to ~$250 in an effort to drive increased smartphone penetration," wrote Um.
However, with more than 75 percent market penetration in some developed countries, Um believes carriers may begin to lower their smartphone subsidies. This trend could potentially impact sales of new iPhone models.
Despite the downgrade, Um maintained a valuation range of $536 to $581 for Apple shares.
More from Wall St. Cheat Sheet:
Follow Nathanael on Twitter @ArnoldEtan_WSCS