Apple Drops Design Hints for iPhone Case Guidelines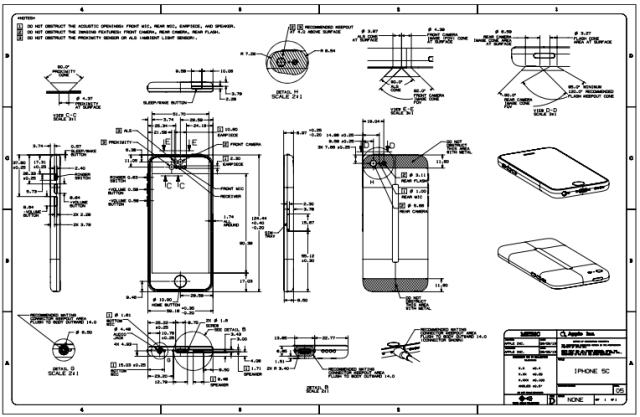 Smartphone fans that can't wait to study the internal components of the new iPhone models, and they might be able to extract a few hints from Apple's (NASDAQ:AAPL) recently updated guidelines for third-party iPhone case designers, reports Apple Insider. The updated "Case Design Guidelines for Apple Devices" now includes sections on the new iPhone 5C and iPhone 5S models.
The document provides device layouts and dimensions for third-party case makers so they can ensure that their case designs do not interfere with the iPhone's operation. These case construction recommendations cover the Touch ID fingerprint scanner, the True Tone camera flash, and the operation of various other internal sensors.
Apple revealed at a media event on September 10 that the plastic shell of iPhone 5C included an embedded "steel reinforced structure" that functions as a multiband antenna as well as providing additional support for the casing. However, the iPhone 5C schematics in the new guidelines provide additional clues as to how this antenna may work.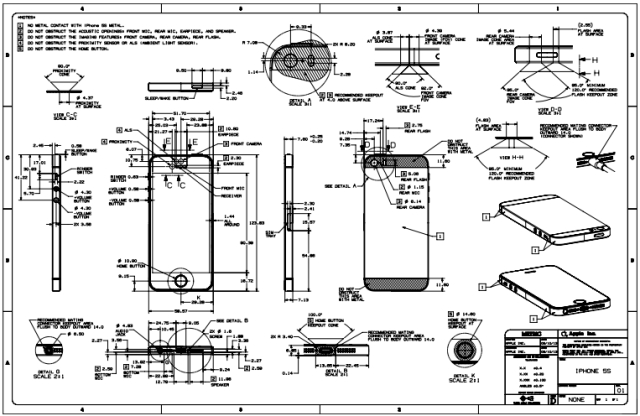 According to the iPhone 5C schematics, case makers must not cover the upper and lower sections of the device with metal. As noted by Apple Insider, this suggests that the iPhone 5C antenna design is similar to the dual antenna design that was originally found in the CDMA version of the iPhone 4.
The schematics for the iPhone 5S reveal that case makers are required to leave a larger open area around the Touch ID home button in order to prevent interference with the new fingerprint scanner. Similarly, Apple also recommends that case makers leave an unobstructed area around the iSight camera aperture and the Tru Tone dual LED flash.
Although these schematics offer Apple aficionados a few tantalizing hints about the internal workings of Apple's new smartphones, consumers will get more details when the devices become available to the public on September 20.
Here's how Apple traded on Monday:

Don't Miss: Apple's High-End iPhone Meets High Fashion.
Follow Nathanael on Twitter (@ArnoldEtan_WSCS)