Apple Event Forecast: Sunny With a Probability of iPads
October 22 is finally here, and the day of the highly anticipated Apple (NASDAQ:AAPL) October event is upon us. In just a few hours, the tech giant will hold court in downtown San Francisco to unveil its latest offerings, but for now, we still have time to review what we're expecting to see and what products we're not getting our hopes up for.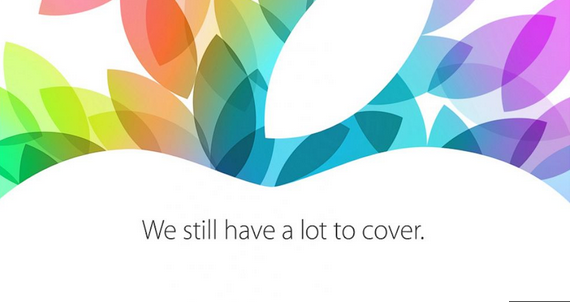 The two devices that are rumored to steal the Apple show on Tuesday are the next-generation iPad and the iPad mini with Retina display. The Cupertino, California-based company is due for an update to its iPad line, and according to Wired, the new tablets will include a fifth-generation, 9.7-inch iPad and a Retina iPad mini, both of which have been supported by leaked photos and videos.
It is speculated that the devices will be styled similarly, but the iPad mini will come with a new high-resolution display. Both iPads are also expected to have faster processors that facilitate better battery lives than their predecessors, and the devices are expected to be available in white/silver, space gray, and maybe even gold.
The full-size iPad is expected to come with an A7X processor, while the iPad mini could get an A6 or A6X chip — a step up from the current A5 processor — and both will likely feature Apple's Touch ID fingerprint-sensing technology that has received rave reviews from iPhone 5S consumers.
Next up are Apple's expected updates to its line of Macs.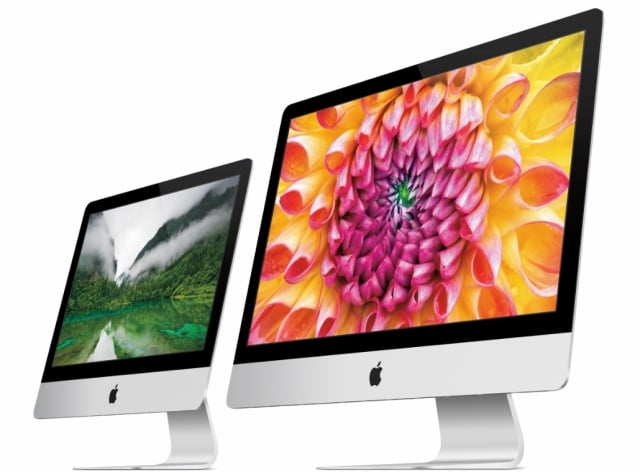 Industry sources speculate that Apple will announce an update to its MacBook Pro line on Tuesday, featuring the rollout of the latest Haswell processors and 802.11ac Wi-Fi. According to Wired, this 2013 update is expected for the Retina MacBook Pro, which was introduced in summer 2012, and maybe even the non-Retina Pros.
An entirely new Mac Pro is also rumored to be unveiled at the launch event, as we already got a sneak peak of it at Apple's Worldwide Developers Conference this summer. Apple will likely reveal the Mac's release date at its San Francisco event and could even allow for some hands-on time after the event if the company is feeling generous, according to Wired.
Lastly, we're expecting to get a closer look at the new version of OS X, Mavericks. We got the rundown of iOS 7 last month, at Apple's September launch event, and we're expecting the same for Mavericks this month, hoping that Apple will highlight some of the new operating system's best features and explain when to expect a release date — possibly October 30?
So we're expecting a fifth-generation iPad, an iPad mini with Retina display, a MacBook Pro update, a new Mac Pro, and the next version of OS X, but what would we be surprised to see?
Wired says we shouldn't expect an Apple TV or an Apple watch. Rumors for both devices have circulated, and it is likely that Apple is working diligently on the wearable device front, but analysts still don't expect any iTV or iWatch launches in October — maybe not even this year. An updated Apple TV set-top box is also not expected to be rolling off shelves anytime soon.
Don't Miss: Analyst: This Is Apple's 'Most Important iPad Refresh' Since 2010.