Apple, Facebook, and U.S. Government to Develop Facial Recognition Guidelines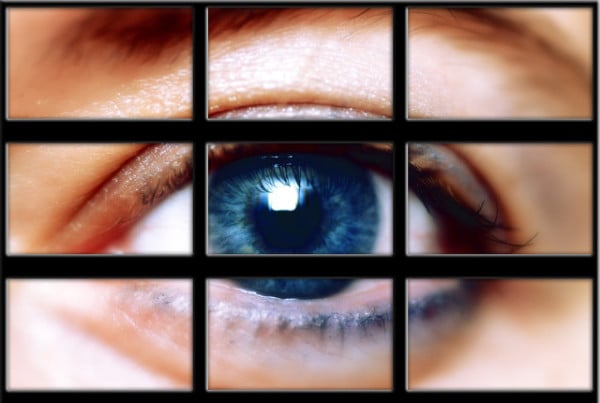 Whether you think facial recognition technology is cool or creepy, the use of computers and cameras to identify people by their "faceprint" is becoming increasingly widespread. Both Apple (NASDAQ:AAPL) and Facebook (NASDAQ:FB) already use facial recognition software to allow users to tag individuals' faces in photographs, while companies like Wal-Mart (NYSE:WMT) are exploring the use of the technology for security and advertising purposes, reports Bloomberg. Meanwhile, Apple recently patented a method to control a user's access to a computer device through face detection and recognition techniques.
In order to protect consumers' rights and develop a set of voluntary guidelines regarding the use of facial recognition technology, various industry and privacy advocates will be meeting with the U.S. Department of Commerce's National Telecommunications and Information Administration in February. According to the NTIA's public notice, the stakeholders will "discuss, draft, and revise a code of conduct that sets forth privacy practices for facial recognition technology" by June 2014.
While industry advocates like the National Retail Federation would prefer not to have any regulations or laws that could stifle a burgeoning technology, privacy advocates like the American Civil Liberties Union are concerned that this increasingly sophisticated technology could subject consumers to unwanted surveillance and tracking. "We are very skeptical about stomping on technology in the cradle," National Retail Federation Senior Vice President Mallory Duncan told Bloomberg. "It's not a good idea to develop codes or laws that freeze technology before you have the ability of determining what it's capable of achieving."
On the other hand, the ACLU is concerned that companies will violate people's right to privacy with unwanted facial scans. "One of the most serious concerns about facial recognition is it allows secret surveillance at a distance," ACLU lawyer Christopher Calabrese told Bloomberg. "Suddenly, you're really not anonymous in public anymore."
Facebook and Apple may be more inclined to listen to privacy advocates' concerns as they try to reassure their customers about their commitment to privacy after being criticized for allowing the National Security Agency to access customers' private data. Apple denied the allegations and recently released a "Report on Government Information Requests" in order to reassure its customers about its commitment to user privacy. However, it should be noted that the amount of information that Apple and Facebook are allowed to share about these information requests is still restricted by the U.S. government.
Although the ACLU and the retail and tech industries may disagree on how this facial recognition technology should be regulated, there is no question that it will soon become a lucrative source of revenue for many different companies. According to market research firm MarketsandMarkets, "The global facial recognition market is estimated to grow from $1.92 billion in 2013 to $6.50 billion in 2018."
Follow Nathanael on Twitter @ArnoldEtan_WSCS
Don't Miss: Apple to Court: Stop Monitor's Unconstitutional Oversight.