Apple Faces E-Book Penalties, UK May Hold Stake in RBS, and 3 More Hot Stocks
Apple Inc. (NASDAQ:AAPL): U.S. District Judge Denise Cote is exploring the possibility of restricting the kind of e-book deals that Apple can maintain with five publishers for five years, including preventing the company from discounting e-books for at least two years. Apple may also be barred from negotiating with publishers during the same period in order to prevent the kind of price collusion that Cote has found the company liable for.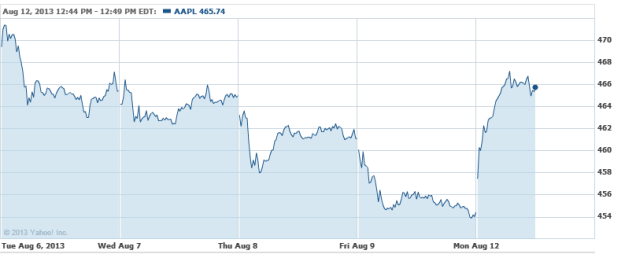 Royal Bank of Scotland Group (NYSE:RBS): Vince Cable, the U.K. business secretary, believes that the U.K. will retain its 81 percent holding in RBS for another five years, which might increase the chances that the company will be split up into good and bad banks before any sale. However, Cable's views strike a position against that of Prime Minister David Cameron, who wants to sell the holding "as soon as possible," according to The Telegraph.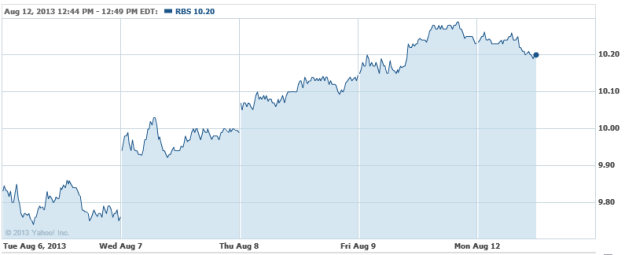 Lockheed Martin (NYSE:LMT): Plaintiffs claiming that their retirement plans offered by Lockheed were badly run have received class-action designation, helping to boost the closely watched lawsuit against the large 401(NYSE:K) sponsor. Last week, a panel of judges reversed a lower court decision that denied class certification to workers and beneficiaries with investments in a so-called "stable value fund" that Lockheed offered.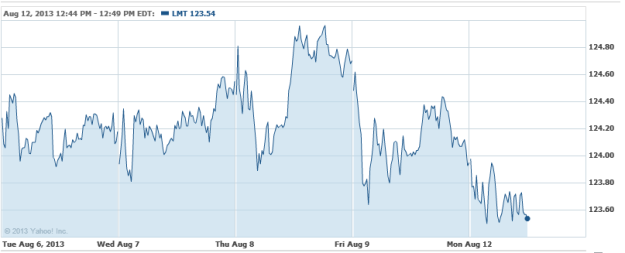 J.C. Penney (NYSE:JCP): J.C. Penney's board scheduled a meeting this coming Sunday to explore the next steps for the retailer, which potentially includes actions against investor Bill Ackman, who is in hot water with the board for making board deliberations public by pushing for the quick movement on replacing CEO Mike Ullman. However, it's not clear whether Ackman violated any legal duty, and the board seems to have few options for isolating him.
Facebook (NASDAQ:FB): Chief Operating Officer Sheryl Sandberg sold 2.37 million Facebook shares last week at an average price of more than $38 — the social network's IPO price — as part of an automated plan. The sale netted Sandberg $91 million from the transaction. Sandberg still has $1 billion in stock tied up in Facebook, though the sale is the largest that Sandberg has made yet.

Don't Miss: Is Apple Getting Ready to Put on a Show?