Apple Files Notice of Appeal on Court's Antitrust Monitor Decision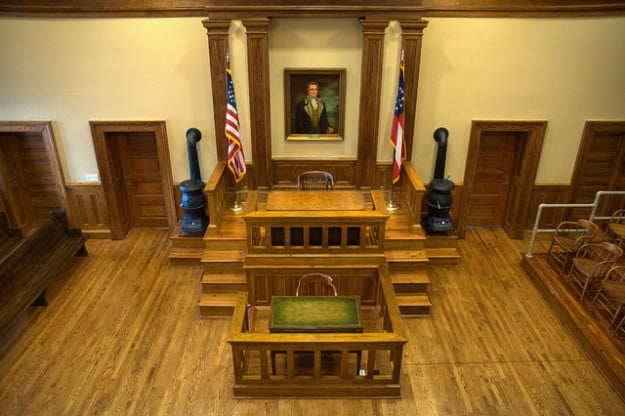 Apple (NASDAQ:AAPL) has formally informed the court that it will appeal the rejection of its request to remove antitrust compliance monitor Michael Bromwich from his position, reports Electronista. Last week, Judge Denise Cote denied Apple's motion that sought to suspend the monitor provision of the injunction while it appealed its guilty verdict from last year's e-book price-fixing trial.
Although the notice of appeal contains few details, it informed the court that Apple will seek to overturn "all of the Court's rulings adverse to Apple in its January 16, 2014 Order, and the Court's modifications to the Plaintiff United States' Final Judgment." Apple has already filed a notice of appeal against the verdict in the original antitrust trial that resulted in the appointment of an external compliance monitor.
Judge Cote oversaw last year's trial in which the U.S. Department of Justice accused Apple of antitrust violations in its e-book business. According to the government, Apple conspired with five other publishers to fix e-book prices through the use of agency model contracts with MFN (most favored nation) clauses.
Judge Cote also appointed Bromwich as Apple's external compliance monitor following the guilty verdict. Soon after Bromwich began his monitoring duties, Apple accused him of "conducting a roving investigation that is interfering with Apple's business operations, risking the public disclosure of privileged and confidential information, and imposing substantial and rapidly escalating costs."
According to Bloomberg, Bromwich has charged Apple an hourly fee of $1,100 plus a 15 percent administrative fee. Apple stated that Bromwich's "interference with Apple's business operations, and the unrecoverable costs being imposed on Apple, constitute irreparable injury."
Judge Cote addressed Apple's complaints in a sixty-four page filing made last week. She noted that "Apple has already offered to pay an hourly rate of $800 to the Monitor, which leaves a spread of $300 between Apple's proposed rate and the rate approved by the DOJ. There is simply no showing that the existence of this dispute constitutes irreparable harm to Apple."
"In brief, many of the arguments which Apple once made (and is no longer pursuing) have been waived or are moot," wrote Judge Cote. A date for a hearing on Apple's appeal has not yet been scheduled.
Here's how Apple traded on Friday.
Follow Nathanael on Twitter (@ArnoldEtan_WSCS)
More from Wall St. Cheat Sheet: