Apple-Funded Consortium Considers Selling Patents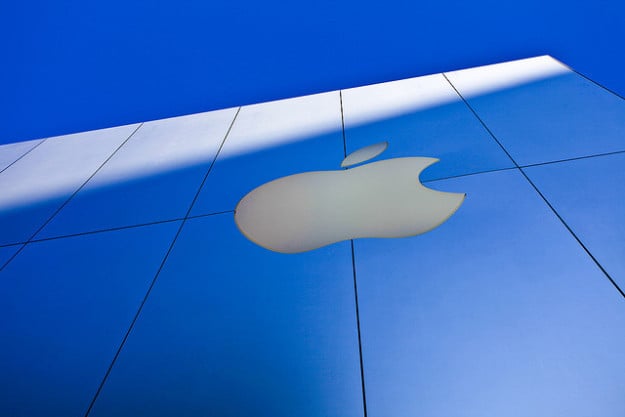 A major intellectual property licensing company backed by Apple (NASDAQ:AAPL) is in negotiations to sell some of its patents, according to unnamed sources cited by Bloomberg. Rockstar is a consortium jointly operated by Apple, BlackBerry (NASDAQ:BBRY), Ericsson (NASDAQ:ERIC), Microsoft (NASDAQ:MSFT), and Sony (NYSE:SNE).
As noted by Bloomberg, the company was formed after Rockstar's backers acquired about 4,000 patents from defunct Canada-based telecom giant Nortel. Nortel's portfolio of technology patents was purchased by Rockstar in 2012 for $4.5 billion after the consortium was able to outbid Google (NASDAQ:GOOG). Before going bankrupt in 2009, Nortel was North America's largest manufacturer of phone equipment and held many patents related to wireless mobile technology and the Internet.
However, according to Bloomberg's sources, Rockstar has been unable to secure any significant licensing deals for its patents. In order to recoup its costs, the company has started to sell some of its patents. Spherix, another intellectual property licensing company, recently purchased a group of patents from Rockstar in July.
On the other hand, Apple and Rockstar's other backers have not shied away from using the consortium's formidable arsenal of patents to file lawsuits against its competitors. As noted by Bloomberg, Rockstar filed patent-infringement lawsuits against Asustek, Google, HTC, Huawei, LG Electronics, Pantech, Samsung (SSNLF.PK), and ZTE.
Soon after Apple and Rockstar's other backers acquired Nortel's suite of patents, Google Senior Vice President and Chief Legal Officer David Drummond accused the company of initiating "a hostile, organized campaign against Android." As noted by Ars Technica, all of the companies named in Rockstar's patent-infringement lawsuits are major manufacturers of Android-based smartphones. In this sense, these lawsuits can be viewed as a proxy battle in a larger war that Apple and Google are waging against each other as the makers of the two most popular mobile operating systems.
According to Bloomberg's sources, the patents that are currently up for sale do not include any that are related to Rockstar's litigation against Google and the other Android smartphone makers. The sources also noted that Rockstar may structure its patent sales so that it will still receive a portion of any future licensing deal revenues. Here's how Apple has traded over the past five sessions.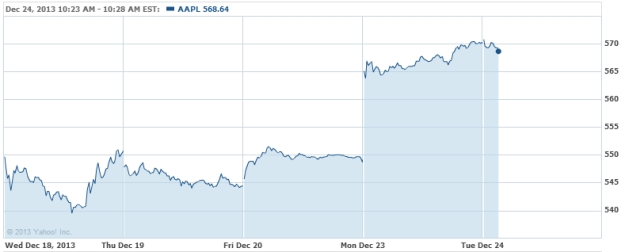 Follow Nathanael on Twitter (@ArnoldEtan_WSCS)
More from Wall St. Cheat Sheet: