Apple Gets Another Shot at Import Ban for Motorola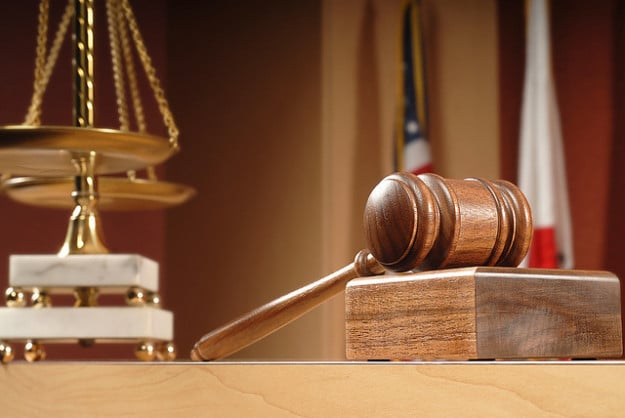 Apple (NASDAQ:AAPL) will have another chance to win an import ban against certain Android-based Motorola devices after the U.S. Court of Appeals for the Federal Circuit returned the Cupertino-based company's case to the U.S. International Trade Commission, reports Reuters. The ITC dismissed a patent-infringement complaint brought by Apple against Google (NASDAQ:GOOG)-owned subsidiary Motorola in March after invalidating one patent and ruling that Motorola didn't infringe on another.
However, the appeals court has decided that the ITC needs to reexamine two of the patents in dispute. According to Foss Patents, the case concerns a patent titled "Multipoint touchscreen" and another patent titled "Ellipse fitting for multi-touch surfaces."
Although features of the new Moto X smartphone might be related to Apple's patent complaint, Google believes that Motorola's flagship smartphone will avoid the effects of any potential ITC import ban because the device is "assembled in the United States and are therefore not subject to the exclusion order," reports Foss Patents. The ITC only has the power to ban the importation of products that it finds are infringing.
The Obama administration recently overturned an ITC import ban on some older Apple products that were found to be infringing on Samsung's (SSNLF.PK) patents. Although that case involved standards-essential patents, the ITC may still be less likely to grant import bans to technology companies in the future as a result of that decision. Many commentators have noted that the ITC is being misused as a secondary court system for companies to wage their patent-infringement battles.
Although Apple initiated the litigation against Motorola before Google acquired the company, this patent fight can be viewed as a proxy battle in the larger war that Apple and Google are waging against each as the makers of the two most popular mobile operating systems. Apple uses its iOS platform for its devices, while most other competitors in the mobile device market utilize Google's Android operating system.
Here's how Apple has traded today.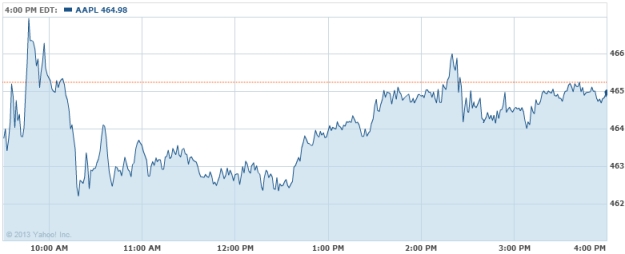 Don't Miss: Apple Grows U.S. Smartphone Platform Market Share, Android Stalls.
Follow Nathanael on Twitter (@ArnoldEtan_WSCS)