Apple Gets Punked by Xiaomi and Pushed Down to No. 7 in China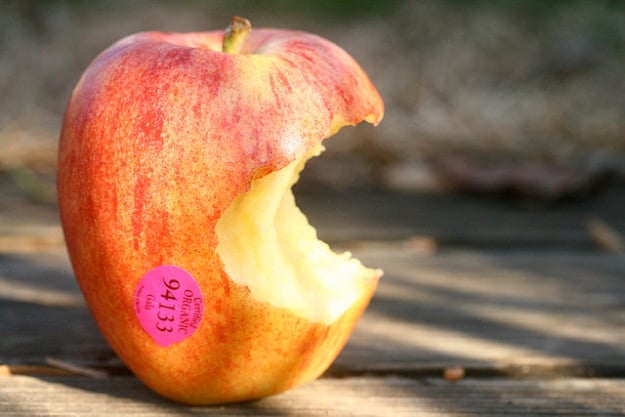 Just when it looked like Tim Cook's frequent trips to China were finally paying off, reports from The Next Web illuminate that its tech rivals aren't ready to submit to Apple (NASDAQ:AAPL) competition just yet.
In fact, the iPhone giant doesn't seem to be moving up the Chinese ladder but down, because new reports illuminate that an up-and-coming company named Xiaomi, often snubbed as an Apple clone, has even managed to surpass Apple in the China smartphone ranks, stealing its No. 6 spot.
This likely makes for a frustrated Apple, as Xiaomi launched its first device in 2011, while Apple's history dates back much further, and the iPhone maker still has yet to realize its desired success in China despite being one of the world's largest mobile phone makers.
But regardless of their different histories, reports from TNW show that Xiaomi sold a whopping 4.4 million smartphones in China in the second quarter, while Apple only sold 4.3 million. That figure pushes the Cupertino, California-based company back to the No. 7 spot in the smartphone rankings, reflecting a decline after grabbing the No. 5 rank earlier in the year.
The secret to Xiaomi's success could be what Apple has waiting in the wings, and that is a low-priced smartphone. The new company's recently unveiled Hongmi phone goes for only $130, making it the cheapest in its sector. It'll go on sale August 12, and pre-orders for the phone have already reached 5 million.
Xiaomi also undoubtedly has the support of its loyal customer-base — something that Apple has struggled to bolster with its own Chinese customers. The new "cult of Xiaomi" now flocks after the company's CEO, Lei Jun, whose larger-than-life personality has been compared to that of Steve Jobs. Jun encourages loyalty from his customers, urging them to break from the Apple and Samsung (SSNLF.PK) mold and instead buy local.
Several fan groups have even cropped up: one can often spot consumers donning T-shirts that help build the identity among its customers. That helps explain why Xiaomi's batches of competitively priced smartphones routinely sell out within minutes, even though phones are sold only in Hong Kong, mainland China, and Taiwan. Like Apple and Google (NASDAQ:GOOG), Xiaomi has successfully inspired a cult following.
But despite the new company's success, Samsung still stands atop the smartphone ranks in the country thanks to its shipment of 15.5 million devices in the second quarter in China. That translates to 17.6 percent market share figure and helps Samsung maintain its lead on Lenovo and Yulong, the two vendors who take the No. 2 and No. 3 spots, respectively, in the market.
Though Apple could effectively rise in the ranks once it releases its highly anticipated low-cost iPhone, it'll need to attract some customers who thus far have shown unfailing loyalty to their own vendors.
Don't Miss: Is Apple Contributing to the Clouding of Chinese Waters?