Apple Goes Big With New Display Technology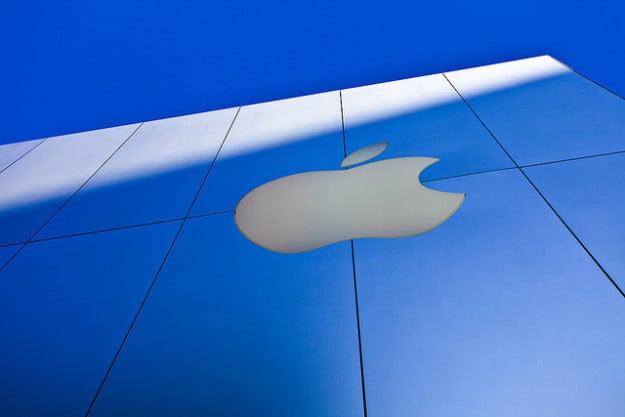 Is Apple (NASDAQ:AAPL) gearing up for the introduction of large-screen displays on more of its devices? A new patent application uncovered by Patently Apple reveals that the iPhone maker has proposed a new method for constructing the touch sensor panels in large-screen displays.
The touchscreens found in today's smartphones are typically powered by touch sensor panels that are arranged in a checkerboard design, which works well on a small scale. However, this type of touch sensor panel design can become problematic on a larger scale, since the space between individual sense lines and drive lines increases exponentially.
One solution for larger touchscreens is to increase the number of sense and drive lines. However, too many sense lines can create a processing burden and slow the operation speed of the touchscreen.
In order to circumvent this issue, Apple has proposed a revolutionary construction method for the touch sensor panels in large-screen displays. Although the patent is quite technical for non- specialists, it appears that Apple has overcome the technical problems in larger touchscreens by utilizing a honeycomb of diamond-shaped sense lines and drive lines in the touch sensor panels. This layout give larger touchscreens "optical uniformity and enhance the touch detection capabilities" without the associated operational lag or display image degradation that previous touch panel designs had.
Interestingly, Apple specifically states in the patent that this new design is primarily for a "computer system," which the company seems to indicate is a type of MacBook. Although Apple could conceivably implement this technology into an iPhone or iPod touch, it seems the Cupertino-based company is looking to possibly create a notebook-tablet hybrid. Apple has already revealed a patent that covers a hybrid notebook-tablet device with a detachable screen that is held in place by magnets.
Here's how Apple has traded so far this week.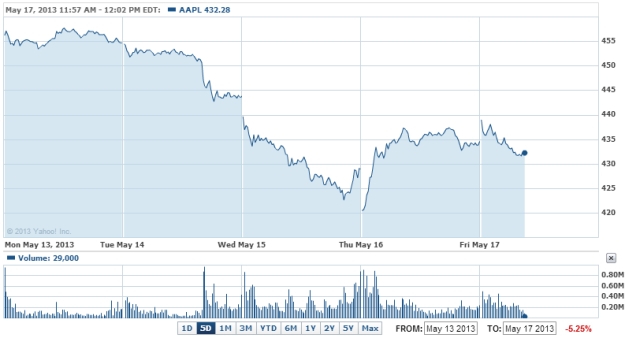 Follow Nathanael on Twitter (@ArnoldEtan_WSCS)
Don't Miss: Hey, Hedge Fund Managers Still Love Apple!