Apple, Google, Microsoft, and the NSA: What's the Deal?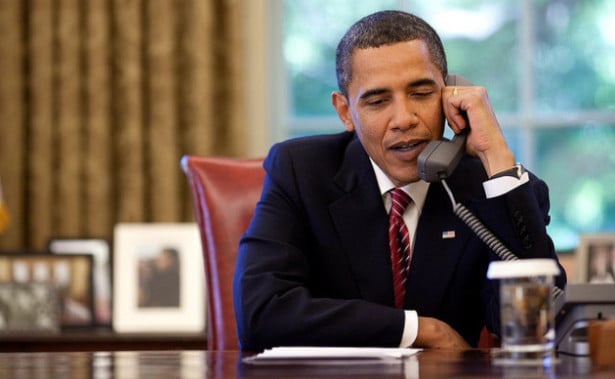 Last Thursday, executives from some tech giants met with President Obama at the White House reported Politico. Some of the leaders who attended included Apple (NASDAQ:AAPL) CEO Tim Cook, AT&T's (NYSE:T) leader Randall Stephenson, and computer scientist Vint Cerf from Google (NASDAQ:GOOG).
The meeting was off the record, and neither the White House or the executives who attended responded when they were contacted by Politico for comment.
The issue addressed was one that has been in the public eye for months now — the NSA's spying program on Americans and foreigners. The controversy has grown as more details have been reported regarding the extent of NSA's PRISM program.
Nine companies have been named as assisting the NSA with the PRISM program including Google, Apple, Facebook (NASDAQ:FB), PalTalk, AOL (NYSE:AOL), Microsoft (NASDAQ:MSFT), Skype, and YouTube. Thus, it is no surprise that the head of Apple and other executives from these companies attended the meeting with the president.
The Thursday meeting comes on the heels of a meeting that President Obama had last Tuesday with a group of lobbyists from the tech industry, as well as representatives from privacy groups and tech companies.
One government official stated regarding the Tuesday meeting via the Huffington Post that, "This is one of a number of discussions the administration is having with experts and stakeholders in response to the president's directive to have a national dialogue about how to best protect privacy in a digital era."
President Obama has promised more public debate about privacy and national security, reports Politico. However, so far the White House has been conducting meetings with interest groups and tech companies in private. These meetings may be part of a larger campaign the Obama administration is planning to address concerns about privacy.