Apple Hires Burberry's Ahrendts, Trench Coats and All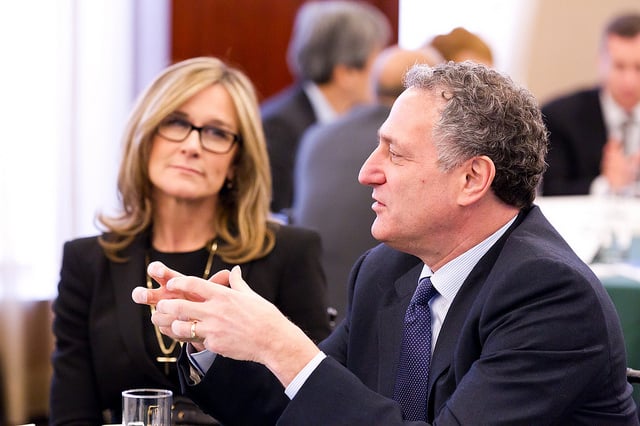 Apple (NASDAQ:AAPL) has hired Burberry Chief Executive Angela Ahrendts to fill its senior vice president of retail of online stores position, and Christopher Bailey will be the one to fill the (Burberry) shoes of the successful executive who led the British luxury retailer's sales to more than double, to about 2 billion pounds, during her nearly eight-year reign.
Bloomberg reported Ahrendts's resignation Tuesday, and explained that she will join Apple in mid-2014, when Bailey will officially assume her role and become responsible for a company which has lost two of its top directors this year. Bailey, 42, is already the chief creative officer for Burberry, and he'll retain that role along with CEO, but not all are confident with his plan. As one Sanford C. Bernstein analyst put it, "We believe that in a company as big and complex as Burberry, even for a person as talented as Mr. Bailey, it is hard to have enough time to carry out both of these roles."
Investors seem to agree. Burberry received Ahrendts's resignation Monday, and its stock marked its steepest decline in the U.K. benchmark FTSE 100 Index upon the announcement. Stacey Cartwright, Burberry's CFO, also stepped down in July, and one analyst said Monday to Bloomberg that Burberry has now lost "the two key architects" of its growth.
Ahrendts is now preparing for her new role on Apple's executive team, and she will report directly to CEO Tim Cook come 2014. The position that she will fill at Apple has been vacant for nearly a year, but the Cupertino, California-based company successfully recruited the seasoned executive from the British luxury retailer to fit its needs.
Ahrendts's announcement came the same day that her company released its first-half retail sales report, showing that its sales rose 20 percent, to 694 million pounds, in the first six months of 2013. Comparable-store sales increased 13 percent, matching estimates. The CEO maintained Monday that Burberry is in "brilliant shape" and doesn't expect Bailey's appointment to register any significant change in strategy.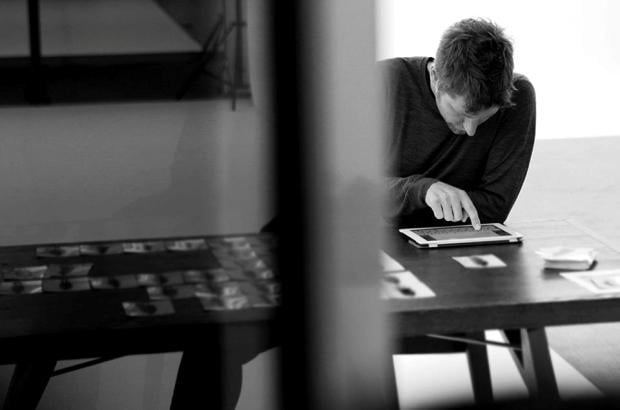 Bailey will follow American-born Ahrendts's initiative to keep prices high, push into new markets, and expand Burberry's non-apparel business, as that is what has allowed the company's sales to more than double over the past eight years. He is also expected to keep Burberry a digital forerunner in the fashion world — something Ahrendts has worked hard to secure — as he continues developing the brand.
According to Bloomberg, Bailey is an award-winning designer and was Burberry's first choice for the new position. He has been at Burberry since leaving Gucci in 2001, and he was appointed to chief creative officer in 2009.  The man responsible for helping the British company transform into a full-fledged luxury-goods maker will now soon become chief executive officer, but it's safe to say he has a tough act to follow in Ahrendts.
Don't Miss: Donald Trump to Apple: Large-Screen iPhone — Now!