Apple Inconsistencies Make Loyalists Suffer Trust Issues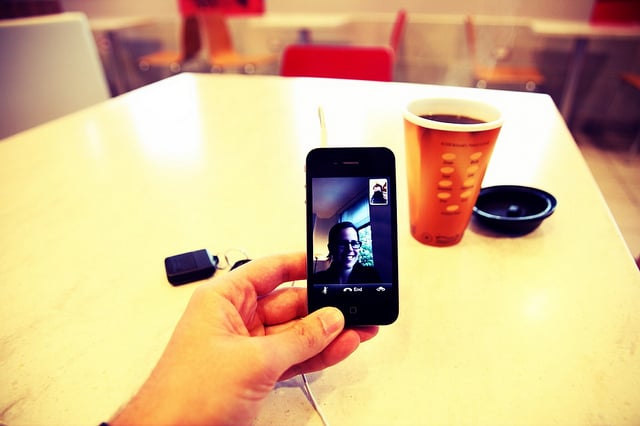 Tech consumers often complain that it is hard to get a sound Apple (NASDAQ:AAPL) product review these days. Thanks to the hyper-competitive nature of the industry, reviews are more often than not either offered by Samsung or Google (NASDAQ:GOOG) loyalists, or die-hard Apple fans, making assessments hard to trust. Fortunately though, sometimes critics step up to bat for both teams, and that's what MacWorld's Apple junkie Lex Friedman did Tuesday when he published his honestly critical critique of the Cupertino, California-based company and its products' inconsistencies. Admitting that, "When it comes to Apple, I'm a pretty trusting guy." Friedman recognized his biased angle, but still takes up four major issues with Apple products, and outlines why he still can't fully trust them.
Friedman starts with Siri — that pesky little personal assistant that Apple consumers hate to love and love to hate. Though the feature is a now a popular trademark of Apple products, consumers often complain about the assistant's inconsistency, which is why Friedman admits, "I can't trust Siri." He explains, "The problem is that these days, using Siri has started to feel like being a contestant on Press Your Luck. Sometimes, my reminders are saved near instantly, my iMessages composed and sent as fast as I can speak. Other times, though, I get that Siri response that makes me want to smash my iPhone's delicate screen against the nearest available hard surface. 'I'm really sorry about this, but I can't take any requests right now.'"
Siri simply doesn't work ten times out of every ten, and that is a reality that many Apple loyalists don't like to admit. It's an issue that Apple needs to fix, though, if it wants to continue to tout its intelligent assistant as the most reliable ever, and Friedman finally points out that it's time for the app to get a facelift.
So yeah, Siri needs to be perfected, but the next thing Friedman takes issue with is Apple trying to revamp all too often, or making new apps that risk hurting users rather than helping them. It's why he trusts Microsoft (NASDAQ:MSFT) Office apps over Apple ones — he knows they're not going anywhere.
Most consumers welcome revamped apps, but sometimes Apple pulls "beloved features," and that's where it gains critics. Friedman explains, "Pulling features is Apple's right as the company that makes the software. But if Apple yanks out a feature you rely on — even something as simple as a Keynote transition whose absence makes your presentation suffer — that can leave you with a Blu-ray-esque bag of hurt."
Microsoft, on the other hand, never pulls features from its flagship apps, which makes users trust the company with their important data. They don't have to fear the future of incompatibilities like Apple consumers do because as Friedman explains ever so elegantly, "you can bet your sweet bippy that the arcane feature you relied on in Word 2010 will stick around in World 2013."
Next up: iCloud. It's an issue that Apple consumers have actually been very vocal about, saying that, "While Google has sync down cold, Apple's track record is terrible." As much as Apple lovers might not want to admit, iCloud just doesn't always work. It's a scary reality for the many consumers who rely on its storage, and one that the company needs to fix sooner rather than later if it wants to continue competing with Google. All too often contacts aren't properly synced, emails are lost, or events are missed — and Friedman admits that, "I trust that Apple wants iCloud to work, but I don't have faith that my data will sync properly. Apple wants me to believe that the truth is in the cloud, but my confidence in shaken."
That brings us to our last issue: trust. Can Apple users really trust all of the company's many promises? Friedman admits that he wants to trust Apple, but he doesn't. He still experiences times when devices' features simply don't work properly, or files aren't saved, making him maintain, "I don't trust Apple as much as I'd like."
That's hard to hear coming from an Apple expert like Friedman, but it also shows that Google and Microsoft aren't alone with their problems. Every tech company of every size has at some point broken their users' trust, and it is at least refreshing to hear an Apple fan admit that his favorite company has broken his. It also proves that yes, Apple is currently succeeding, but it still has problems to fix. Fortunately, the company has many loyal customers who are willing to grant it some slack, but the California-based tech giant still certainly can't coast, and that bodes well for the industry as a whole. No company should be entitled to complacency, and Friedman effectively outlines why Apple is no different.
Don't Miss: Here Is How Amazon's Kindle Is Outshining Apple's iPad.