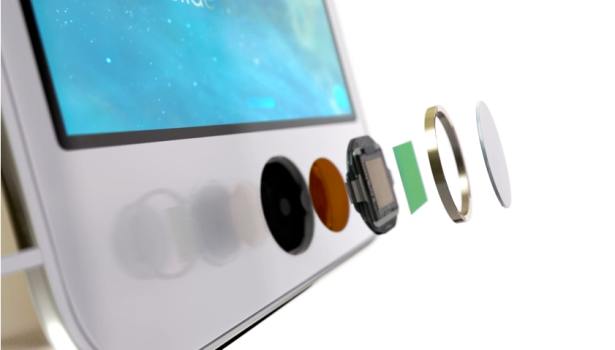 "iPhone 5S is our most refined iPhone to date. It is meticulously designed, engineered, and crafted. But it's the remarkable innovation inside the iPhone 5S that sets a new precedent," said Senior Vice President of Design Jony Ive in the Apple (NASDAQ:AAPL) video detailing the iPhone's latest innovation. "It's not just rampant technology for technology's sake. Every single component, every process has been considered and measured to make sure that it is truly useful… this care, this consideration extends to how we protect all of the important information that you actually carry on your iPhone."
Taking to the stage at Apple's headquarters in Cupertino, California on Tuesday, Phil Schiller, the company's senior vice president of worldwide marketing, announced that not one, but two smartphones would replace the current iPhone 5. Unlike in previous product refreshes, the iPhone 5 will not be discounted to make "it more accessible to new people," it will be gone. That might have been the most shocking announcement of the day's festivities.
The announcement that was perhaps less shocking was Apple's revelation that the next iteration of its flagship phone, the iPhone 5S, will be distinguished from its cheaper counterpart, the iPhone 5C, largely by this new piece of technology: the fingerprint sensor. That security feature was long-rumored to be part of the next Apple device, and beside processor speed and camera improvements, the fingerprint sensor — known as Touch ID — is the major difference between the previous iPhone generation and the iPhone 5S.
What is more shocking about the new fingerprint is the reactions it has received. In light of former National Security Agency Contractor Edward Snowden's revelation of the classified U.S. surveillance program known as PRISM, which gave the NSA access to vast amounts of Internet data, the inclusion of the fingerprint sensor has already given rise to worries that consumers will have even less control over their data. As if to answer this concern before it was even uttered, Apple was sure to explain during Friday's presentation that the fingerprint information will never be stored online or backed up to the iCloud; rather it will be encrypted and stored in a secure enclave inside the A7 chip. Investors also seemed less than impressed, with the company's stock closing down 2.28 percent.
However, Google's (NASDAQ:GOOG) chief executive officer was impressed by the new technology. As USA Today senior technology writer Alistair Barr tweeted just after Tuesday's event:
@marissamayer thinks the finger print sensor is the coolest new thing on the iPhone

— Alistair Barr (@alistairmbarr) September 10, 2013
Of course, the fingerprint sensor will allow Apple to market the iPhone 5S as the most secure smartphone on the market. "Your fingerprint is one of the best passes in the world," said Ive at Tuesday's event. "It's always with you, and no two are exactly alike."
Dan Riccio, Apple's senior vice president of Hardware Engineering described the fingerprint sensor in this way: "The technology within touch ID is some of the most advanced software and hardware we put in any device. The button itself is made from sapphire crystal, one of the clearest, hardest materials available. This protects the sensor and acts as a lens to precisely focus it on your finger. The steel ring, surrounding the button, detects your finger and tells touch id to start reading your print. The sensor uses advanced capacitive touch to take, in essence, a high-resolution image of your fingerprint from the sub-epidermal layers of your skin. It then intelligently analyzes this information with a remarkable degree of detail and precision." Next, it categorizes the print in terms of type — arch, loop, or whorl — and maps individual details. This provides a very high level of security, Riccio, concluded.
The technology can scan in 360 degrees, so the finger orientation does not have to be right. It can also learn multiple fingerprints.
"Touch ID defines the next step of how you use your iPhone, making something as important as security so effortless, so simple," said Ive. "We believe technology is at its very best, at its most empowering when it simply disappears."
What disappointed Apple watchers is that the technology company did not take the opportunity the new security feature provided to make its flagship smartphone into a pure wallet substitute. A leaked patent application showed that Apple had developed a method that allows the home button to function not only as a fingerprint scanner, but as an NFC (near field communications) receiver and an optical transmitter. This suggested to some technology experts that new home button would incorporate both the fingerprint scanner and NFC technology to be used as part of a wireless payment system for retail shopping, in place of a credit card.
Here's how Apple traded on Wednesday:

Don't Miss: Analyst: Apple's Asia Deals May Add 35 Million iPhones.
Follow Meghan on Twitter @MFoley_WSCS